Whether it provides shade from the summer sun or protection from relentless rain, a patio structure is an architectural element that makes your outdoor space livable, no matter the weather. At Allied, our pergolas, shade structures and covers are custom designed for your space and your needs.
Well designed and built to last, your custom patio or shade structure will receive the best weather-resistant materials coupled with exceptional service. Your highly trained and highly collaborative project manager will ensure your satisfaction before, during and even after installation.
Allied is a member of the Texas Association of Builders, who are committed to upholding building standards & practices.
Allied's membership in the NAHB ensures we uphold standards on ethics & stay current with latest industry building practices.
---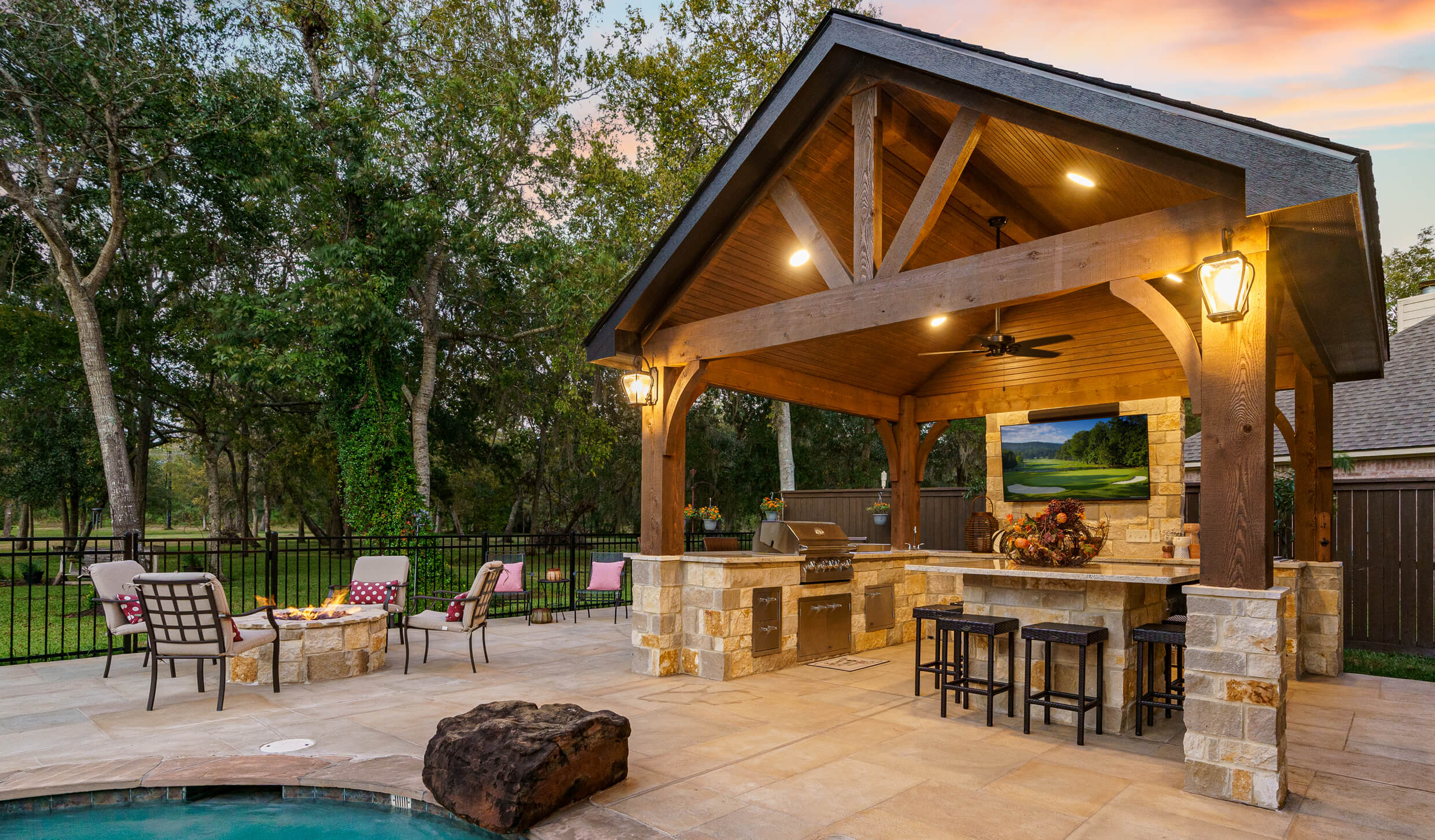 Protection from the Sun
Shade structures can protect your outdoor space from the elements and provide shade on hot days, making your patio more comfortable and usable.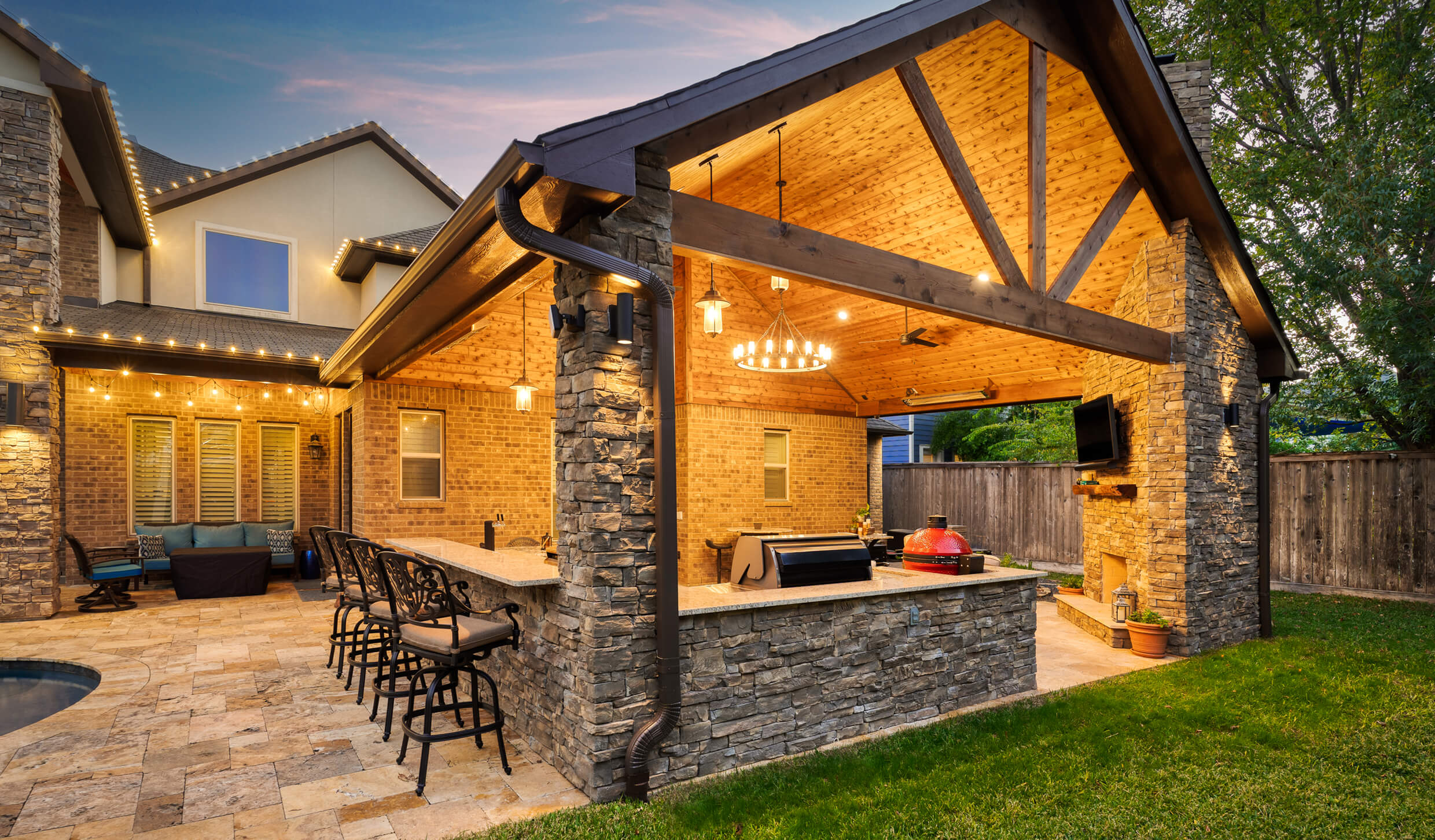 Increase Property Value
Patios & pergolas provide curb appeal and offer a flexible, versatile space that can be used for outdoor dining, entertaining, or relaxing.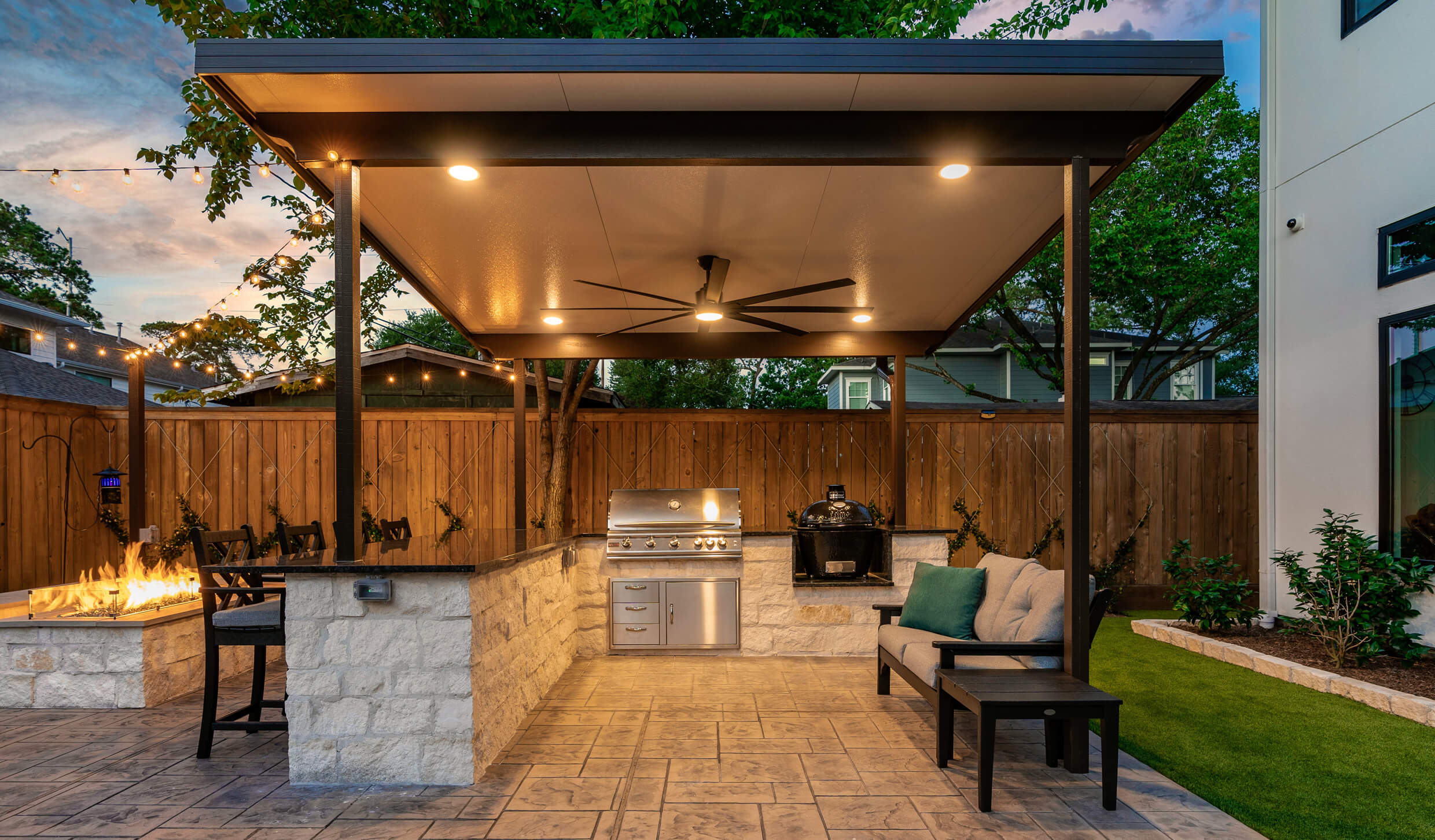 Customized to Style of Your Home
Our shade structures can be perfectly tailored to your taste preferences and the style of your home. Brick and paint colors can be matched so your patio or pergola feels like a natural, seamless extension of your home.
Shade Structures Considerations
Patio Covers
Patio covers are the perfect way to increase your home's living space while adding value at the same time. They provide shelter and protection from the weather and create a living space perfect for making memories with family and friends.
Pergolas
Pergolas provide a shady area to relax on a hot day. Typically made of wood or aluminum, pergolas can be customized to fit the look and feel of your home's exterior. They also can be used to grow vines or flowers, adding beauty to your patio area.
Patio Cover & Pergola Styles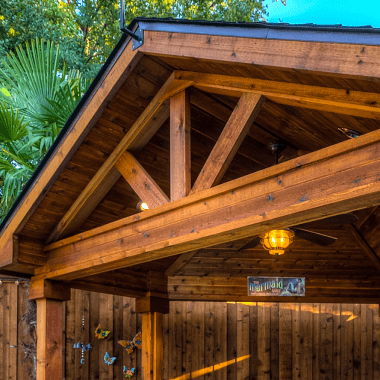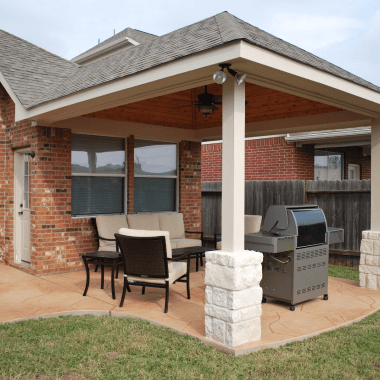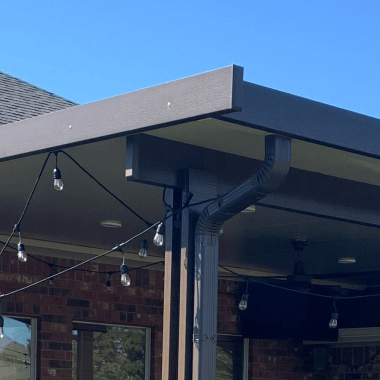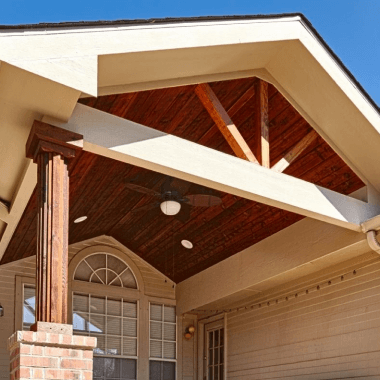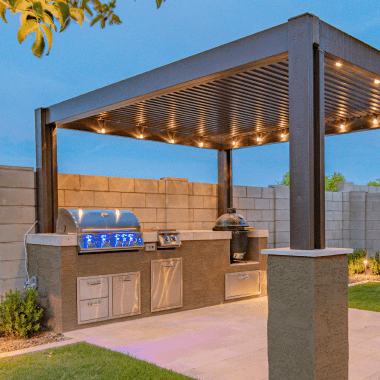 results
Our Shade Structures Gallery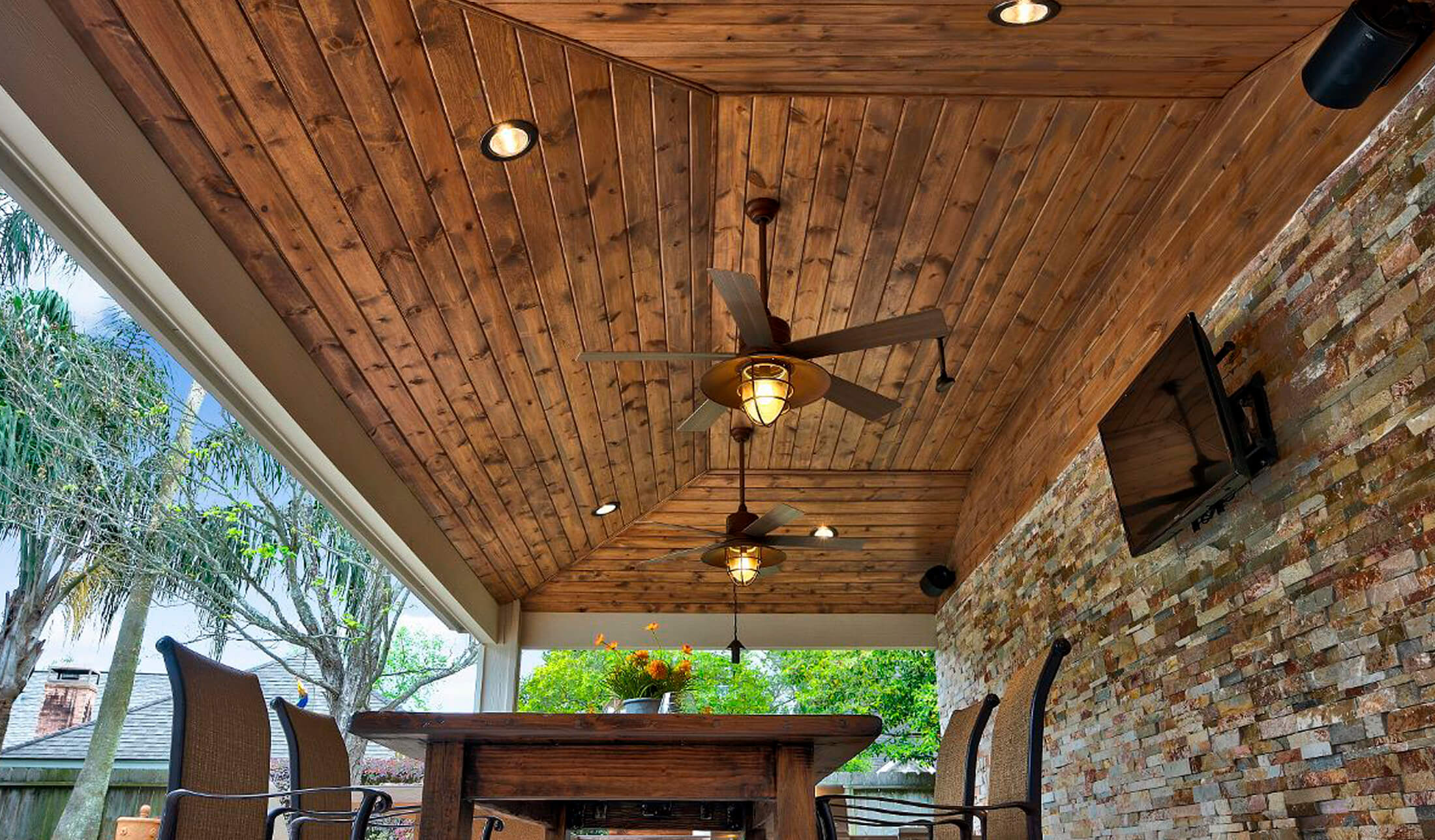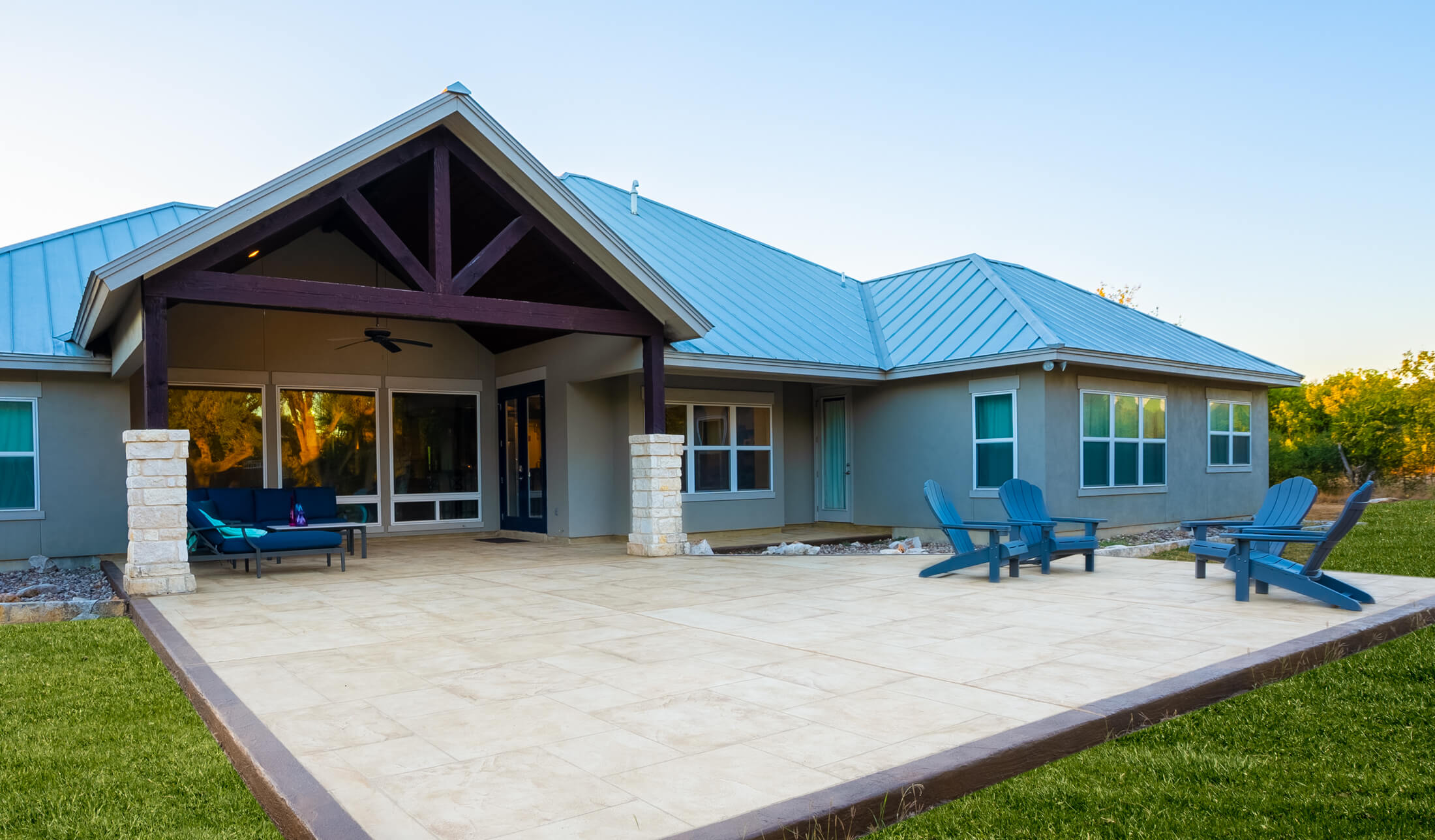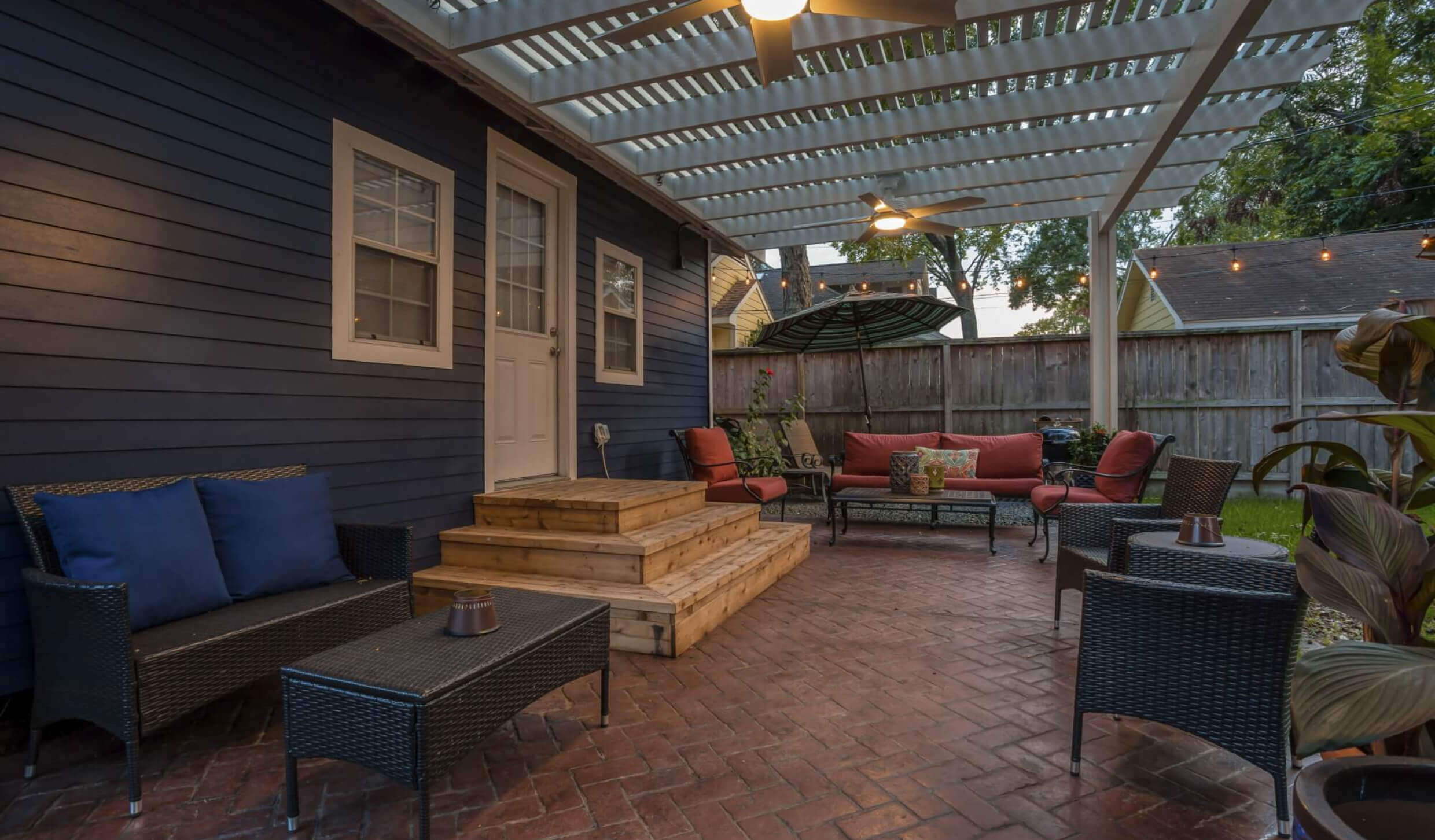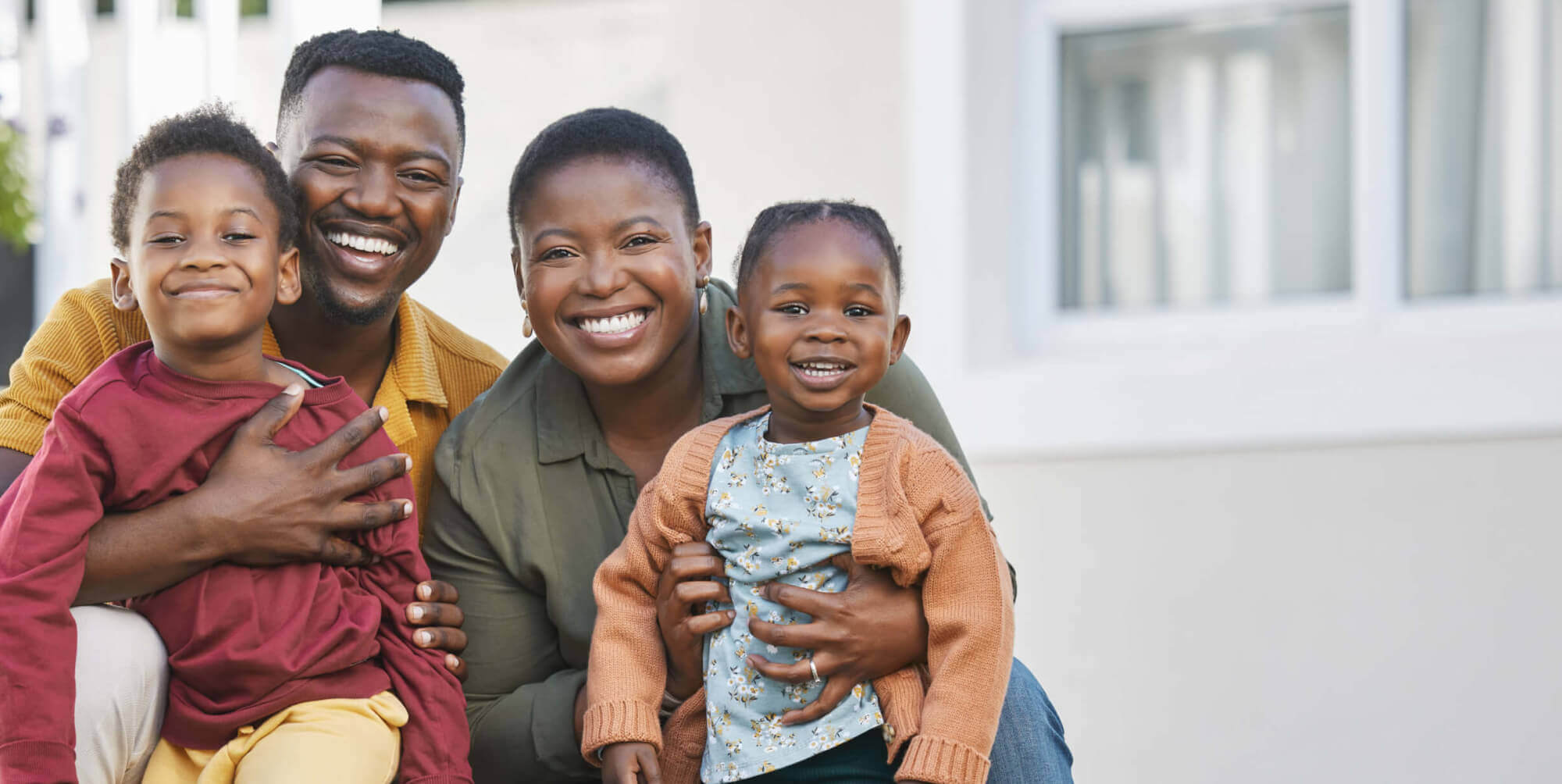 "We knew Allied was going to be the best company for us from the moment we met David. David was so helpful in explaining and answering our questions. He was thorough and went above and beyond our expectations. Throughout the process Carlos kept us updated, even while we were waiting for our city permit. They worked in a very timely manner and we were impressed each day! The carpenters did an incredible job with the beautiful pergola and we couldn't be happier. I would highly recommend Allied not only for their wonderful work, but for the professionalism along the way."
Our Build Process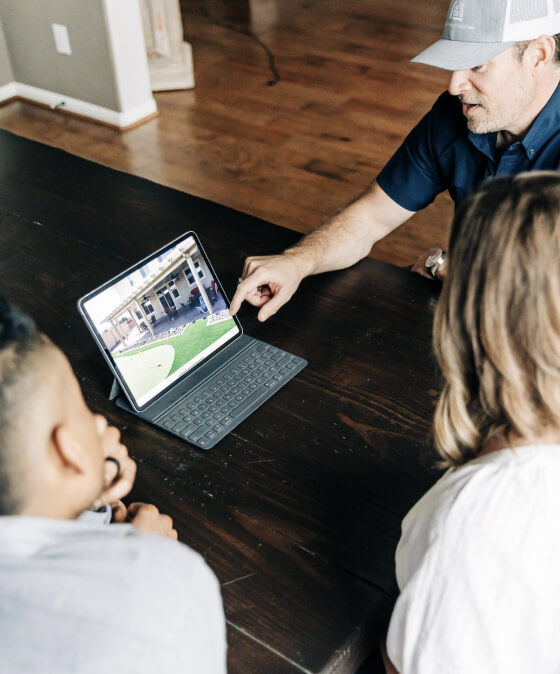 1. Design
We'll start by discovering how you'll use your new space as we work through elements like the pitch of the roof and raw materials we'll build with.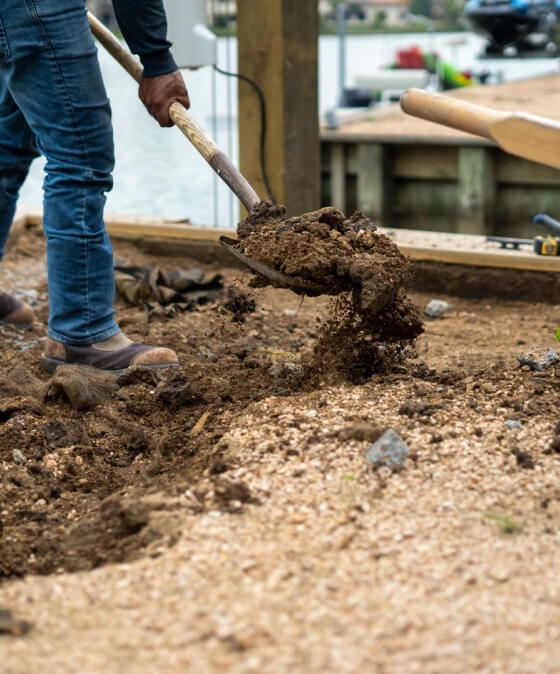 2. Prepare
HOA approvals, 3-D renderings, architectural drawings, and engineer's stamps are often standard components of our preparatory work.
3. Build
Whether cedar, steel, stone, hardie or other raw materials, our experienced carpenters will cut and craft until your shade structure is complete.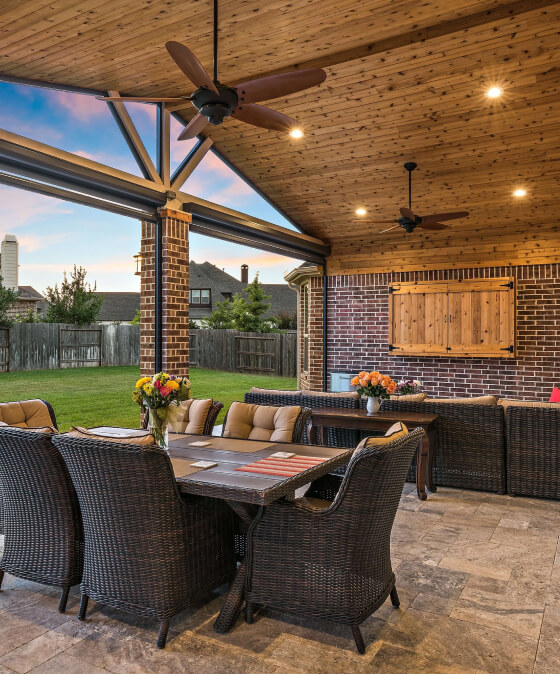 4. Live
We firmly believe in starting with the end in mind and delivering an outdoor space you'll enjoy for years to come.
Frequently Asked Questions
How do you maintain an outdoor patio cover?
Beyond things like changing out light bulbs or replacing a fan, a garden hose will largely suffice.
How do you clean the top of a wooden patio cover?
The same way you'd clean your roof.
Can my wooden patio cover be covered with a tarp?
Technically, yes but we wouldn't recommend that as a permanent solution.
How long do aluminum patio covers last?
Unlike their wood-frame "cousins," an aluminum patio cover should last for decades with little-to-no maintenance required.
How to seal aluminum patio covers?
Because the color is baked on the surface, an additional coat of sealant isn't necessary.
How strong are aluminum patio covers?
They are hurricane rated and able to withstand winds on rooftop patios.
How do you cover/enclose an aluminum pergola's lattice cover?
Theoretically, the slats would be removed and replaced with an insulated panel. That said, it's much simpler in theory than in practice.
How much do custom pergolas cost?
A custom pergola will be far more expensive than a kit pergola you can purchase at a large box store. It will depend on the materials, electric and size but we'll get you a price at the initial consultation.
Can my pergola be customized?
Of course. Nearly every element is up to you.
How long will a wooden pergola last?
It will be similar to your fence. With proper care, you can pull out a few more years.
Is it worth getting a pergola?
It depends on your financial situation, the goals for the space and how long you'll be in the home.
How much does a cedar patio cover cost?
There are many, many variables and we'll be happy to provide a comprehensive estimate at our initial consultation.
How long do cedar patio covers last?
A cedar patio cover will wear down over time as it's exposed to the elements. One remedy for this is to trim treated posts in cedar so you can replace the cedar accent rather than the entire structure.
Are cedar patio covers worth the money?
In our opinion, yes. They create a space for you to live outdoors that wouldn't exist without the structure.
How do you clean cedar patio covers?
A garden hose should be sufficient for keeping things clean.
How to replace an attached patio cover?
We'd would demolish the existing cover, clean up the area and begin construction as if it never existed.
How deep do footings need to be for an attached patio cover?
Our standard footing for a traditional structure is 24"x24"x24" of caged rebar.
How long do attached patio covers last?
A correctly constructed patio cover – with standard outdoor maintenance – should last as long as the home.
How do you maintain an attached patio cover?
Obviously, things like hornets nests, pollen and mold/mildew will need to be addressed but mostly with a garden hose.
How long do gabled roof patio cover last?
The structure should last as long as the home. Any decorative trim or cedar utilized will need to be replaced in time.
Are gabled roof patio covers worth the money?
When compared with the price paid for a traditional addition to the home, a gabled patio cover seems cost efficient. It adds living space and a completely different vibe.
How do you clean gabled roof patio cover?
A garden hose or a pressure washer on a low setting should keep it clean.
let's talk
Ready to get started?
You're just a few clicks away from beginning a journey that will transform your current setting into your dream backyard.
Schedule FREE Consultation
Build Now, Pay Later.
We've created affordable monthly payment offerings tailored to meet the specific needs of your circumstance.
Learn About Financing