As versatile as it is beautiful, Carvestone is capable of overlaying stable surfaces including concrete, pea gravel, pool coping, decorative concrete and pool decking without removing your existing concrete. When you select a resurfacing or overlay product as flexible as Carvestone, there are very few limitations to where your project can go.
Once an aesthetic is chosen, we'll start creating. The rigorous process of hand-texturing, carving, coloring, and grouting each Carvestone will ensure your maximum durability along with the most appealing results possible.
Allied's membership in the NAHB ensures we uphold standards on ethics & stay current with latest industry building practices.
Allied won the 2021 Angi Super Service Award (SSA), honoring professionals who have maintained high service ratings and reviews.
---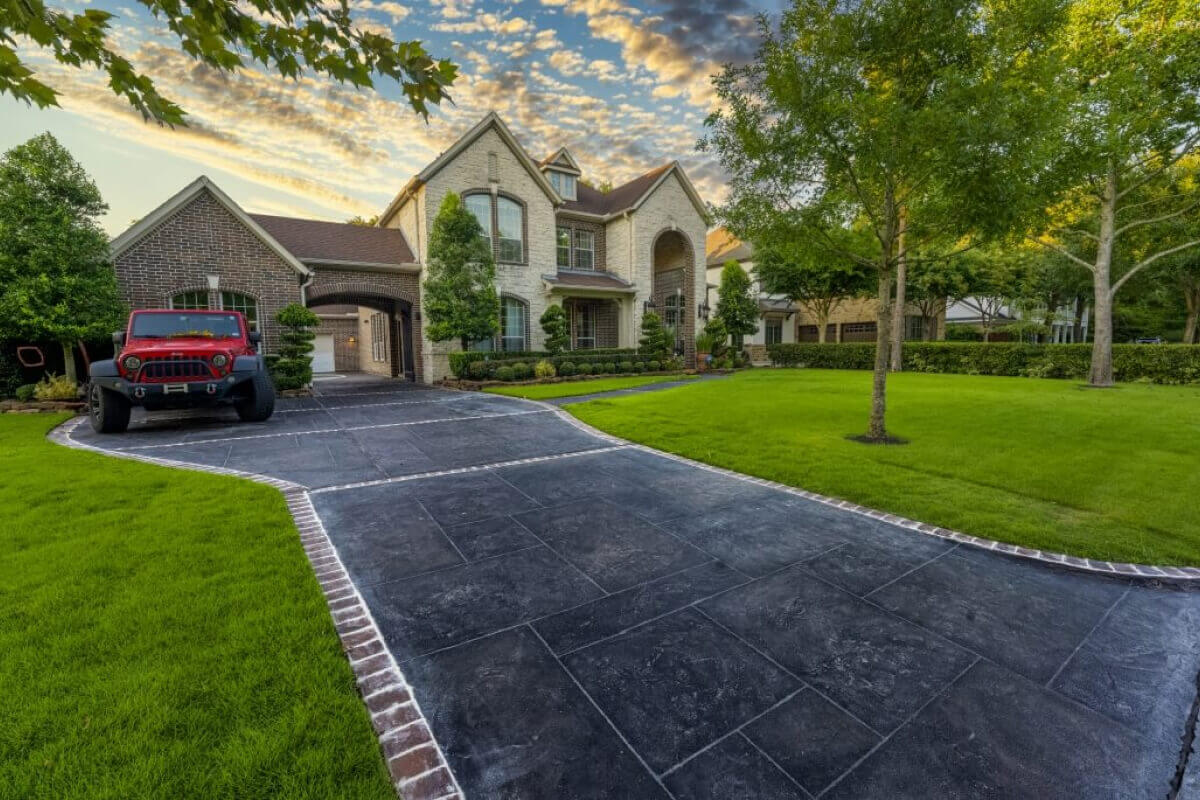 Durable
Carvestone is one of the only overlay products on the market built to withstand vehicular weight and the hard wear of time itself. In fact, many of our driveways created more than a decade ago, still look beautiful today.
Custom
Out of all our products, a Carvestone application gives you the greatest amount of control. You select the look and feel to completely blend with your current surroundings. Then our highly skilled artists will make your vision a reality.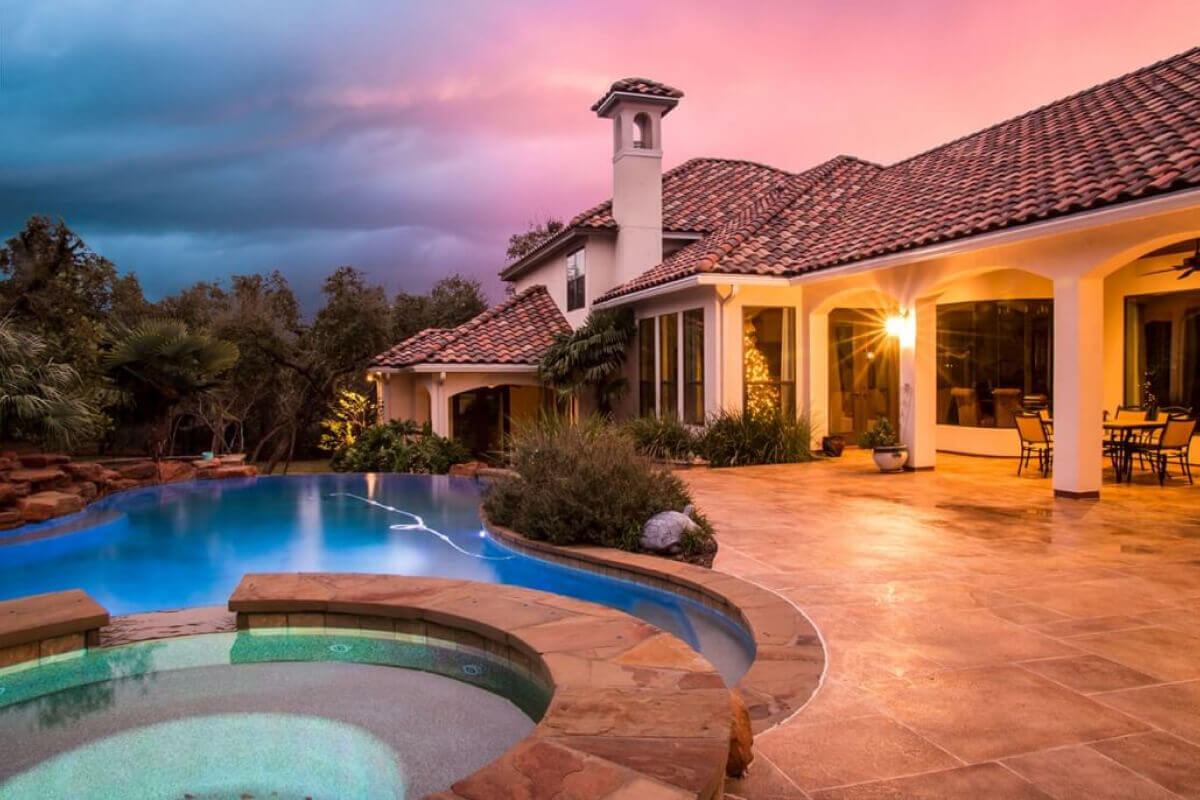 Slip-Resistant
We've engineered two layers of defense against slipperiness. We work the freshly-laid Carvestone to bring a traction-grabbing grain to the surface. We then blend a non-skid agent into our sealer to maximize slip resistance.
Comfortable
Perfect for the Texas heat, Carvestone is designed to excel in the conditions that other surfaces begin to deteriorate. You'll sit down with our experts to ensure you find the right surface for your needs and your environment.
Carvestone Considerations
More Durable than Concrete
With a PSI rating above 5,000, Carvestone is almost twice as strong as standard concrete. Its high rating helps to lower its risk of cracking and maintain its appeal for many years despite the harsh Texas weather.
Sealed For Protection
Unlike traditional concrete or many other overlay solutions, our Carvestone installations are sealed which help protect your surface from the relentless Texas sun and other harmful elements that come in contact with your surface.
Tailored to You
Our hand-crafted installation methods ensure we're able to achieve the look you're after. Each stone is trowled, carved, colored, and grouted by hand and the color is selected from a sample board so you can see it come to life.
Carvestone Styles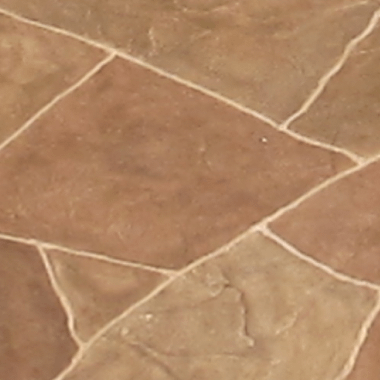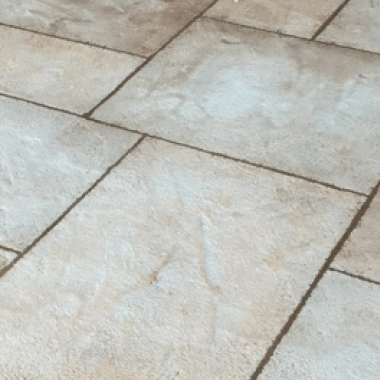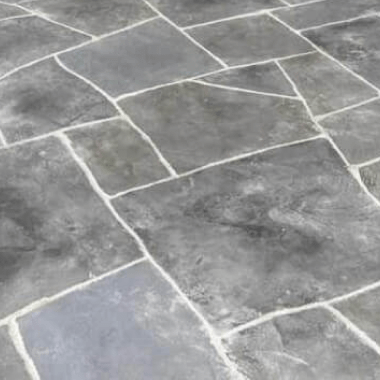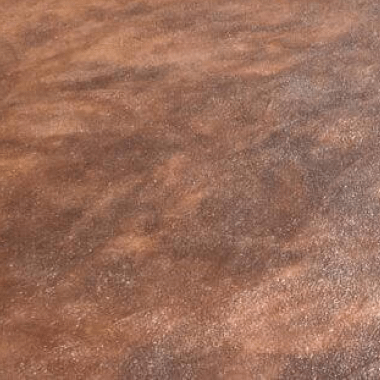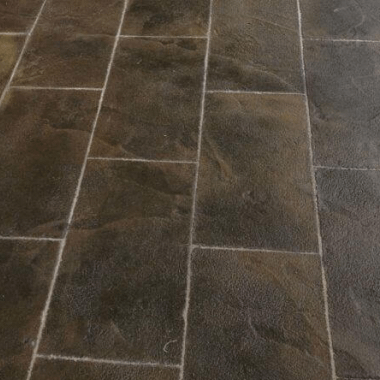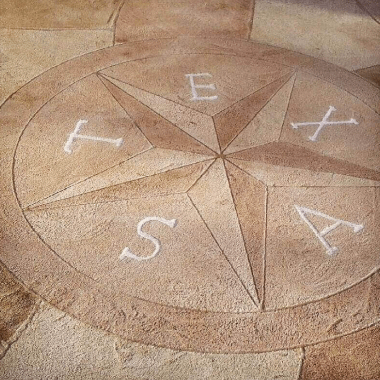 results
Our Carvestone Gallery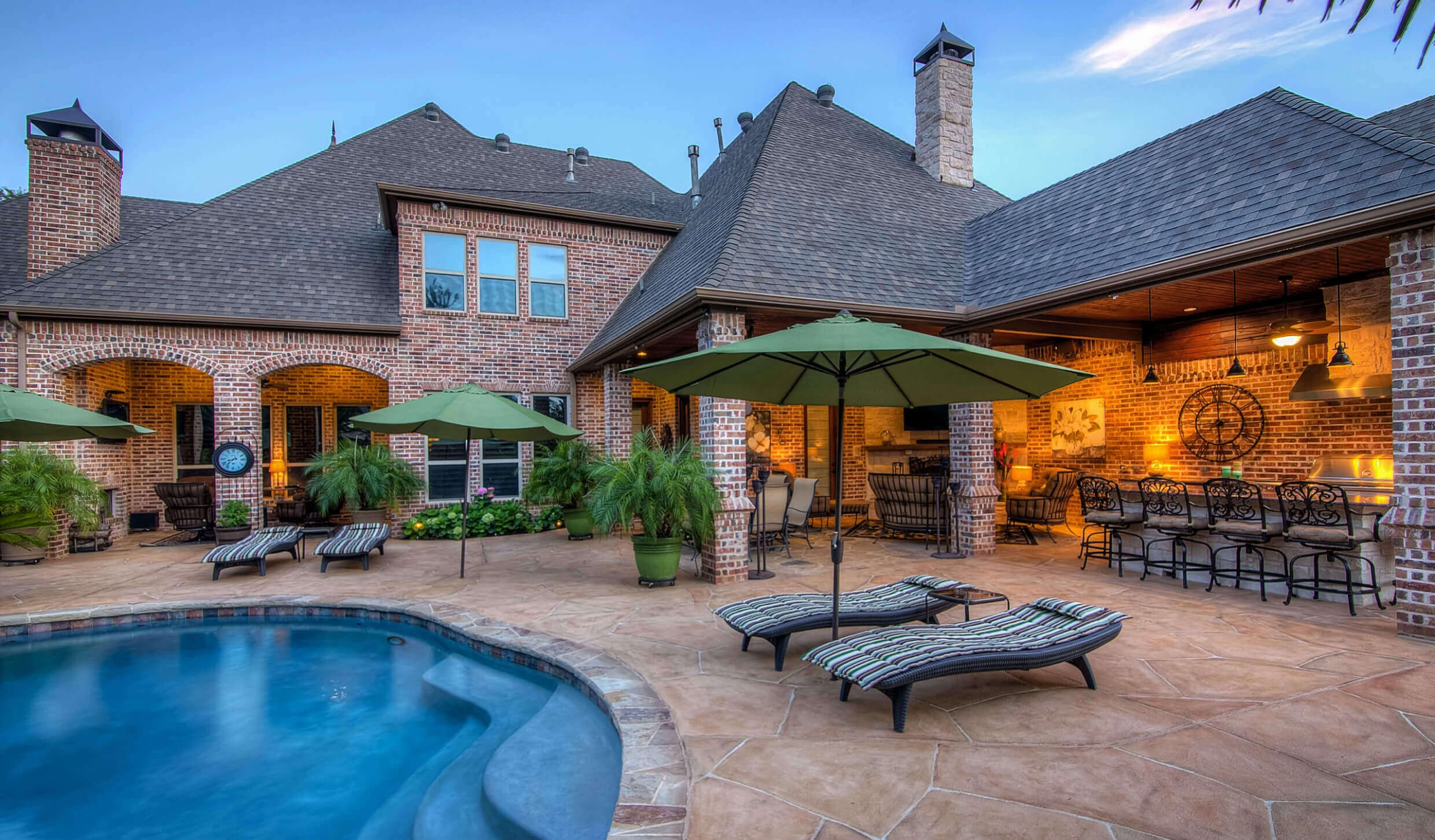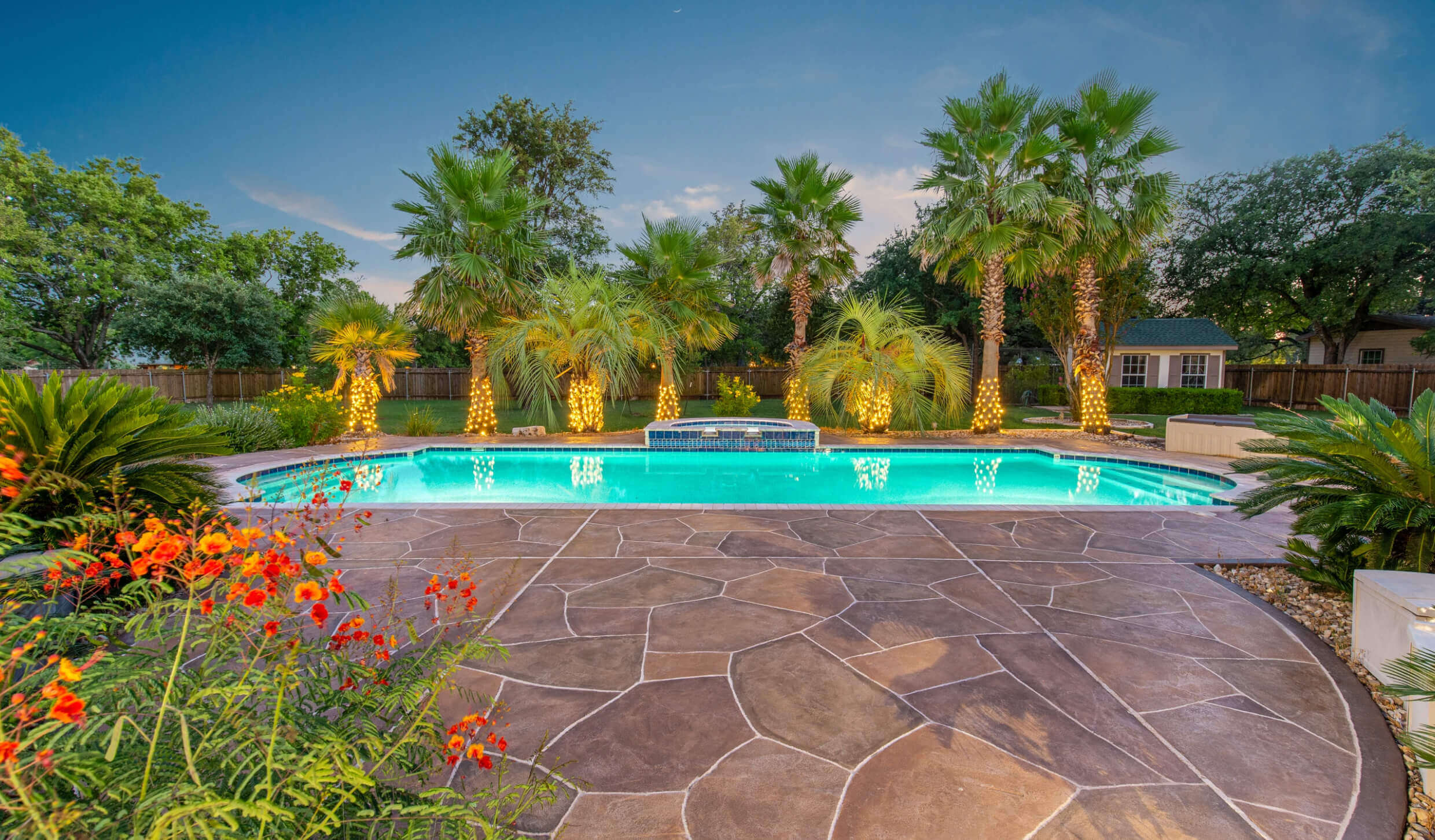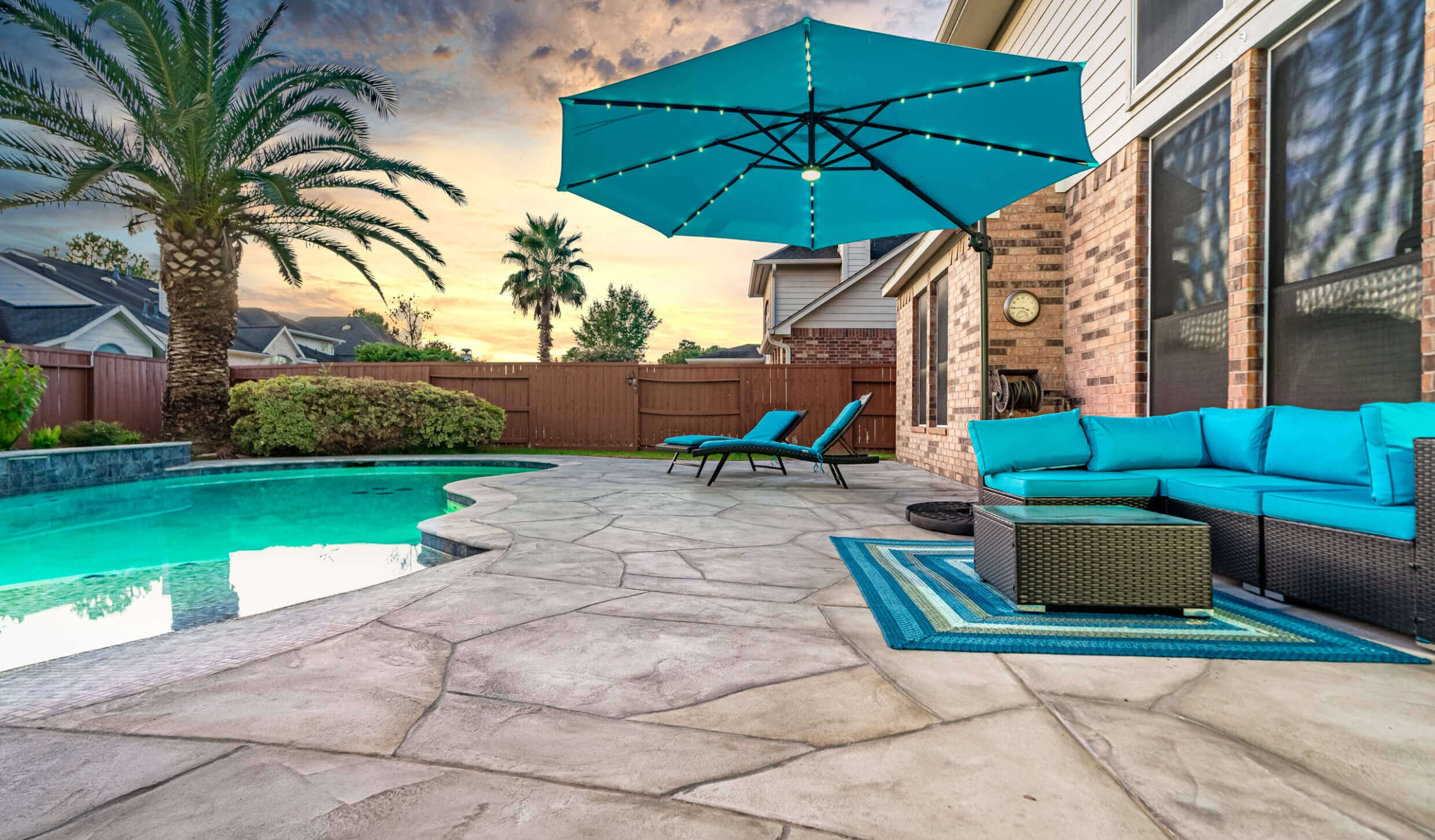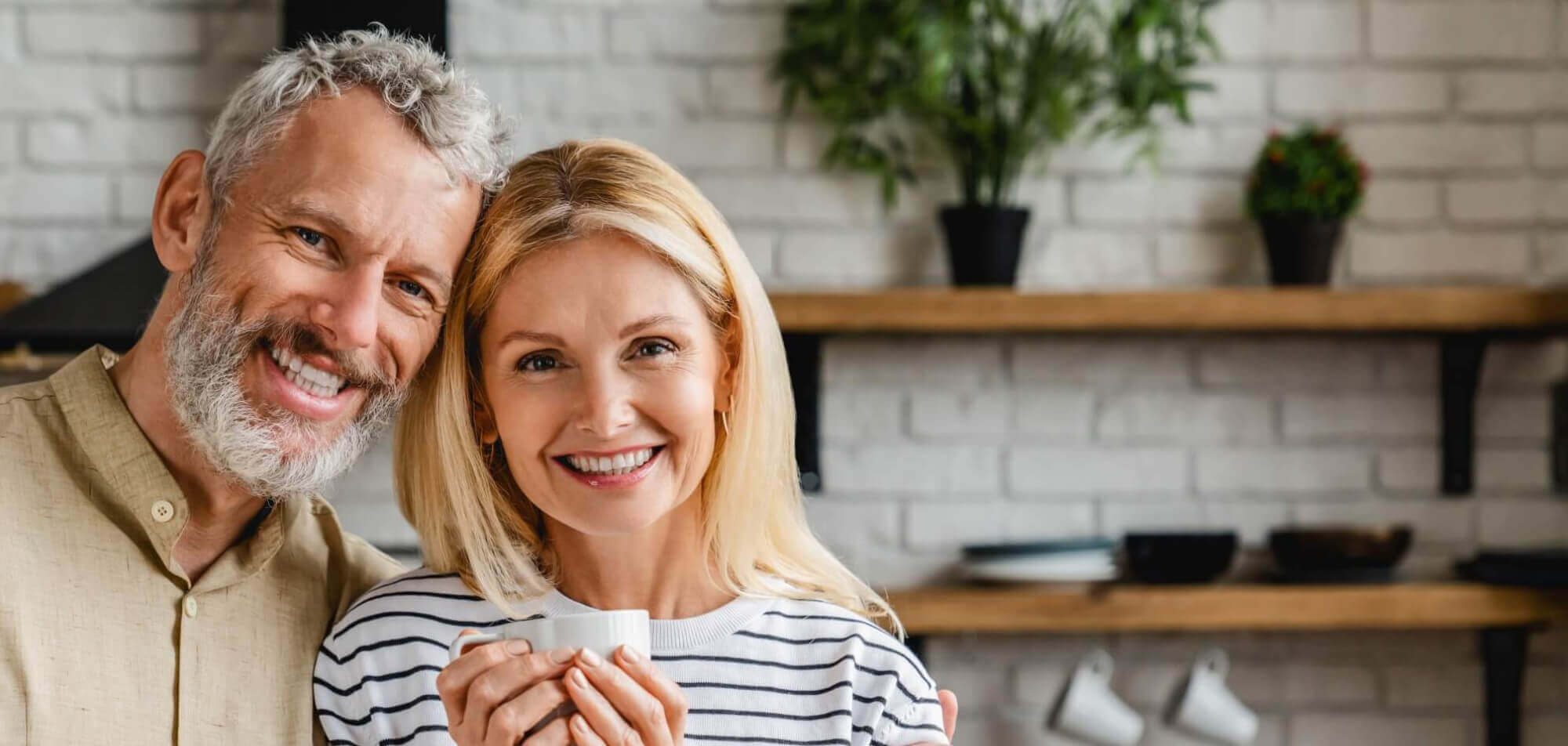 "We saw the Allied Outdoor Solutions ad and thought Carvestone was exactly what we wanted. From the very first phone call through the design and all phases of construction everyone was friendly, polite and professional. Our new covered patio, outdoor kitchen, fire pit and giant chessboard patio are everything we wanted. They asked questions before getting started to make sure they understood exactly what we wanted and that we were happy with it. We will definitely call Allied Outdoor Solutions again."
Our Build Process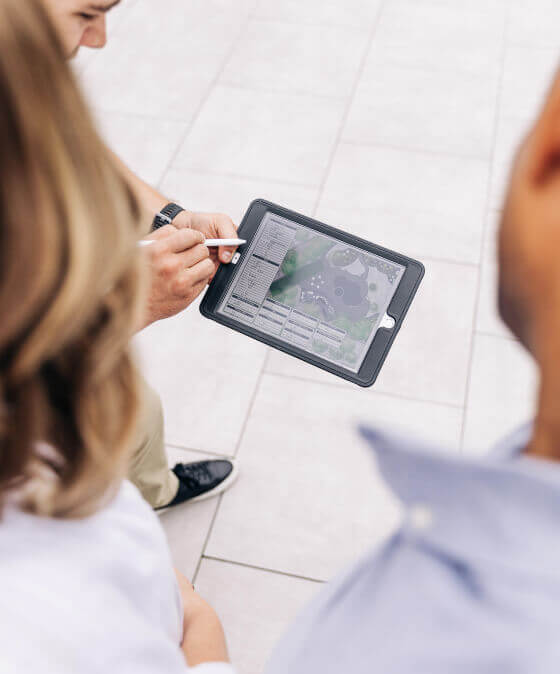 1. Design
Our hand-crafted Carvestone process allows us to tailor our colors, textures, and patterns to fit your unique style.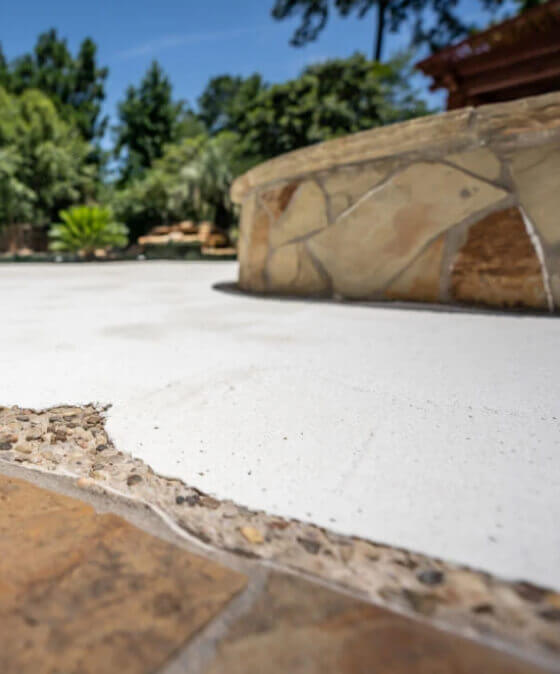 2. Prepare
We'll meticulously clean your surface before applying our bond coat which will ensure our overlay lasts long after we're gone.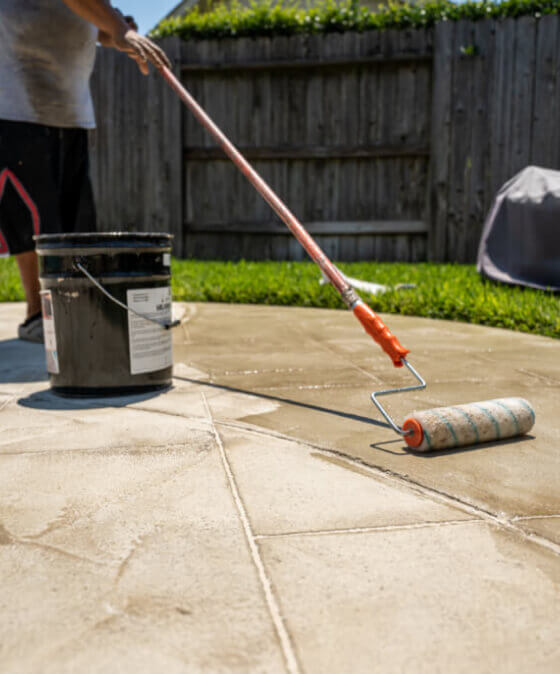 3. Build
Our process is completed by artisans who have spent years perfecting their technique in order to create our stone overlay system.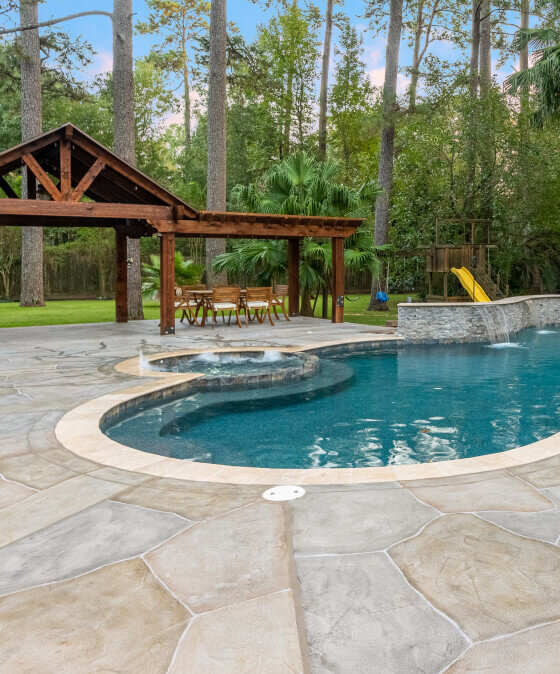 4. Live
We firmly believe in starting with the end in mind and delivering an outdoor space you'll enjoy for years to come.
Frequently Asked Questions
Why Allied Outdoor Solutions?
Our biggest strength is a commitment to two related issues: installation quality and customer satisfaction. Both really begin with a commitment to process – every stage of it.
We'll have a thorough pre-job walk-through. All the necessary permits will be secured, drainage and irrigation considered, inspections arranged, HOA approval received, layout confirmed and then, finally, work can begin. After completion, your project manager will perform a post-job walk-through.
What makes a Carvestone application unique?
The process of hand-texturing, carving, coloring, and grouting will ensure we achieve the most realistic look possible while drawing in the character of the objects, materials, colors, and textures in your surroundings. Small site-specific details like expansion joints, cracks, height variations and the sealing process will be discussed and handled on site during pre- and post-job walkthroughs with our construction operations team, and you can be sure at every step our artisans and their supervisors have the expertise to address them in the most structurally and aesthetically sound methods available.
What is the process for a Carvestone project?
First, we meet with you. We do more listening than talking to discover your vision for the space. Using a sample board, you'll be able to direct us on the color, pattern, and aesthetic details of your piece. Secondly, we properly prepare the existing surface so that your new look will properly bond with your existing surface. Finally, the artistry begins and your experience becomes entirely yours, as our craftsmen apply every subsequent layer by hand to accommodate your desires and your hardscape's demands.
What surfaces can Carvestone cover?
Durable and adaptable, Carvestone should never be limited to just concrete. Pea gravel, cool deck, and even vertical surfaces can benefit from this beautiful and durable option. Additionally, if you're in love with what Carvestone has to offer but don't yet have a concrete slab where it can be applied, we can plan, produce and pour a concrete base to facilitate our Carvestone application.
Not 100% certain a potential surface will work with Carvestone? Please, don't hesitate to reach out to us. Our project consultants have gone through extensive product training and can readily discern the types of surfaces where a Carvestone application will be most successful.
Is Carvestone slip resistant?
Walking on wet surfaces is always a bit tricky, especially wet decorative surfaces. Carvestone is no exception, but we've built two layers of defense against slipperiness into our process. The first is the texture itself: our methods of troweling and sponging the fresh Carvestone are specifically designed and create an irregular, contoured surface that helps provide traction. The second is the sealing process: popular sealers tend to create smooth, slippery surfaces, so we blend non-skid agents into our sealer to combat this effect and maximize slip resistance.
How thick is the coating?
We typically apply our Carvestone application at approximately 1/4 of an inch. There are many site-specific items that will influence the overall depth of the system. Substrate changes, tapering, texturing, and design preferences can play a role in determining your Carvestone's final thickness.
Can it withstand the wear and tear of cars on a driveway?
Yes! Carvestone has a PSI rating that exceeds that of a standard concrete installation. Accounting for normal wear and tear and problems caused by substrate defects, Carvestone driveways have proven extremely durable. Some have existed for more than a decade and still look beautiful.
What can you do about cracks?
If you decide on a random pattern, such as flagstone, we incorporate any cracks into the pattern. On a geometric pattern, the cracks are carefully epoxied for added strength. Carvestone is extremely durable, but we cannot guarantee against future cracking or the recurrence of substrate cracks.
What do you do with expansion joints?
We fill the joints with a color-coded, self-leveling mastic. As it's curing, we sprinkle sand on it, giving it a natural finish.
Are there any surfaces Carvestone can't cover?
Wood, pavers, and concrete that's in very bad shape. However, we can repair or pour concrete to prepare your surface for Carvestone.
What maintenance will be required going forward?
Carvestone should be cleaned and sealed every two years. With this proper maintenance, any color fading should be minimal and uniform.
Is there a warranty offered?
Yes. We are proud to offer you a seven year (residential) and one year (commercial) limited warranty that covers the bond between the Carvestone and your underlying surface. The warranty protects against chipping and delamination of your Carvestone from the substrate. Carvestone is exceptionally durable and not particularly susceptible to these problems that are often seen in other overlays on the market.
The warranty does not cover cracking, color or sealer loss, or mastic failure.
let's talk
Ready to get started?
You're just a few clicks away from beginning a journey that will transform your current setting into your dream backyard.
Schedule FREE Consultation
Build Now, Pay Later.
We've created affordable monthly payment offerings tailored to meet the specific needs of your circumstance.
Learn About Financing