Unleash the Grillmaster Within
A custom outdoor kitchen is your new favorite spot to entertain family and friends.
Schedule FREE Consultation
With the right outdoor kitchen, hosting will never be so rewarding or so delicious. Together, we can create an outdoor dining experience that is as unique as you are. The crown jewel of your backyard, your kitchen will be expertly designed to fit your specific cooking style and needs.
We will work with you to artfully blend design, quality, and functionality into your finished product. With your direction, our design team will leverage metal and wood to create a unique, one-of-a-kind outdoor kitchen sure to be the centerpiece of your next meal.
Allied's membership in the NAHB ensures we uphold standards on ethics & stay current with latest industry building practices.
Allied won the 2021 Angi Super Service Award (SSA), honoring professionals who have maintained high service ratings and reviews.
---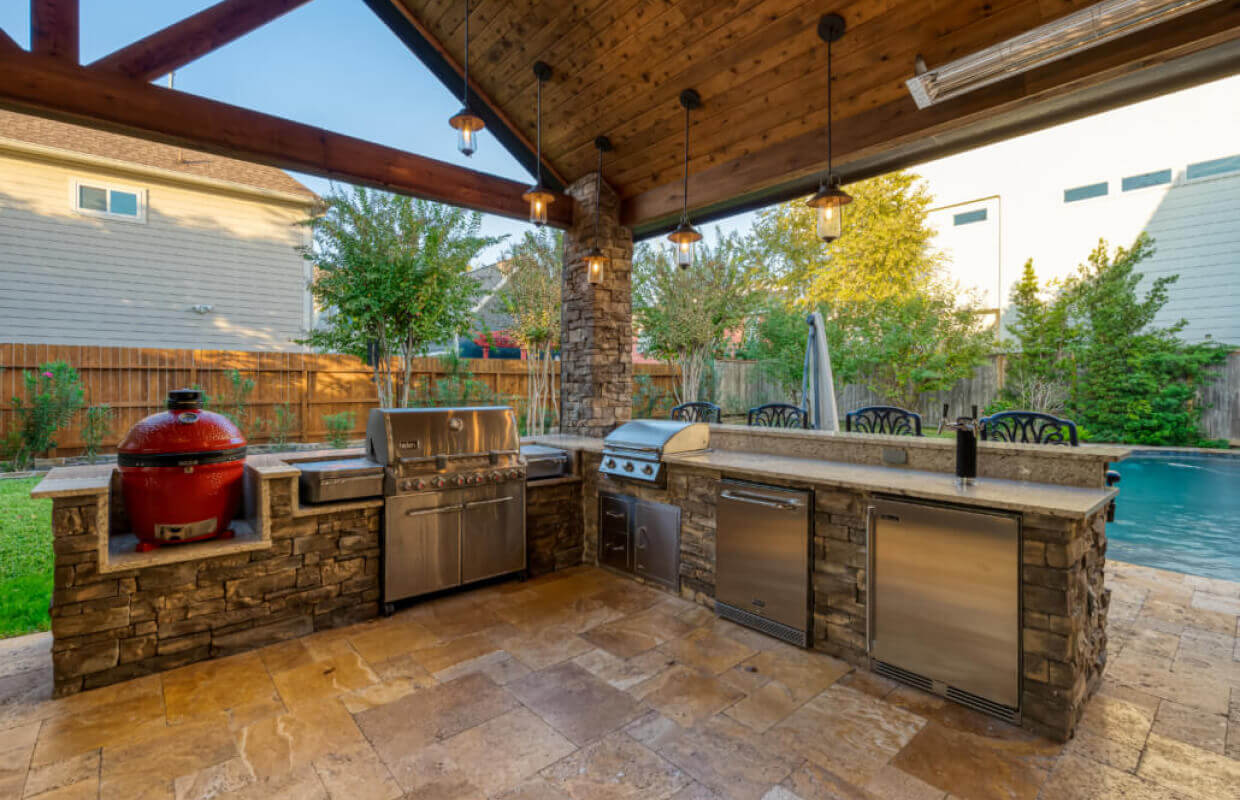 A Seamless Extension of Your Home
Outdoor kitchens can be designed to perfectly match the style and look of your house, making them a seamless extension of your living space.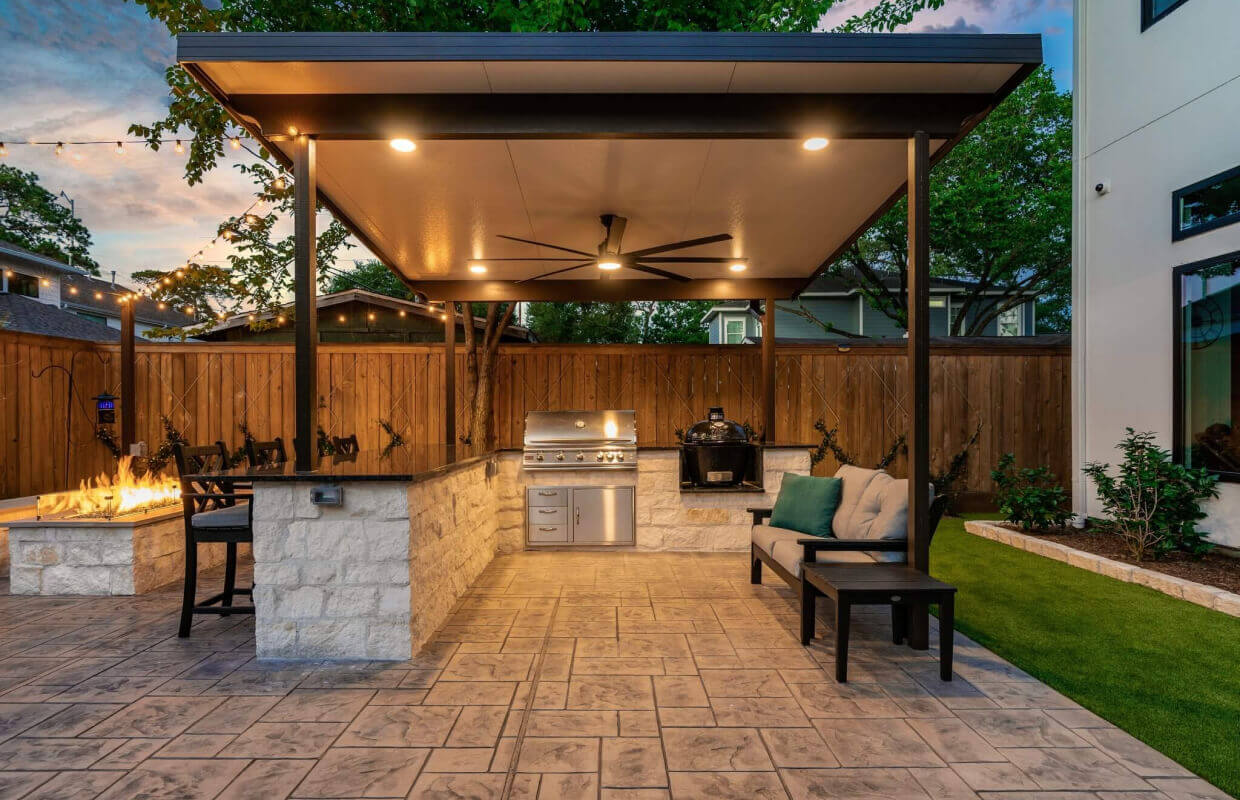 Increase Your Home's Value
An outdoor kitchen can be a way to increase the property value of your home. A recent study by the National Association of Realtors found that homes with outdoor kitchens sell for a higher average dollar amount, and sell faster than homes without them.
Flexible Layouts
Anything you can dream, we can build. From kitchen islands to complete gourmet outdoor kitchens, we'll create a space tailored to your unique vision and aesthetic.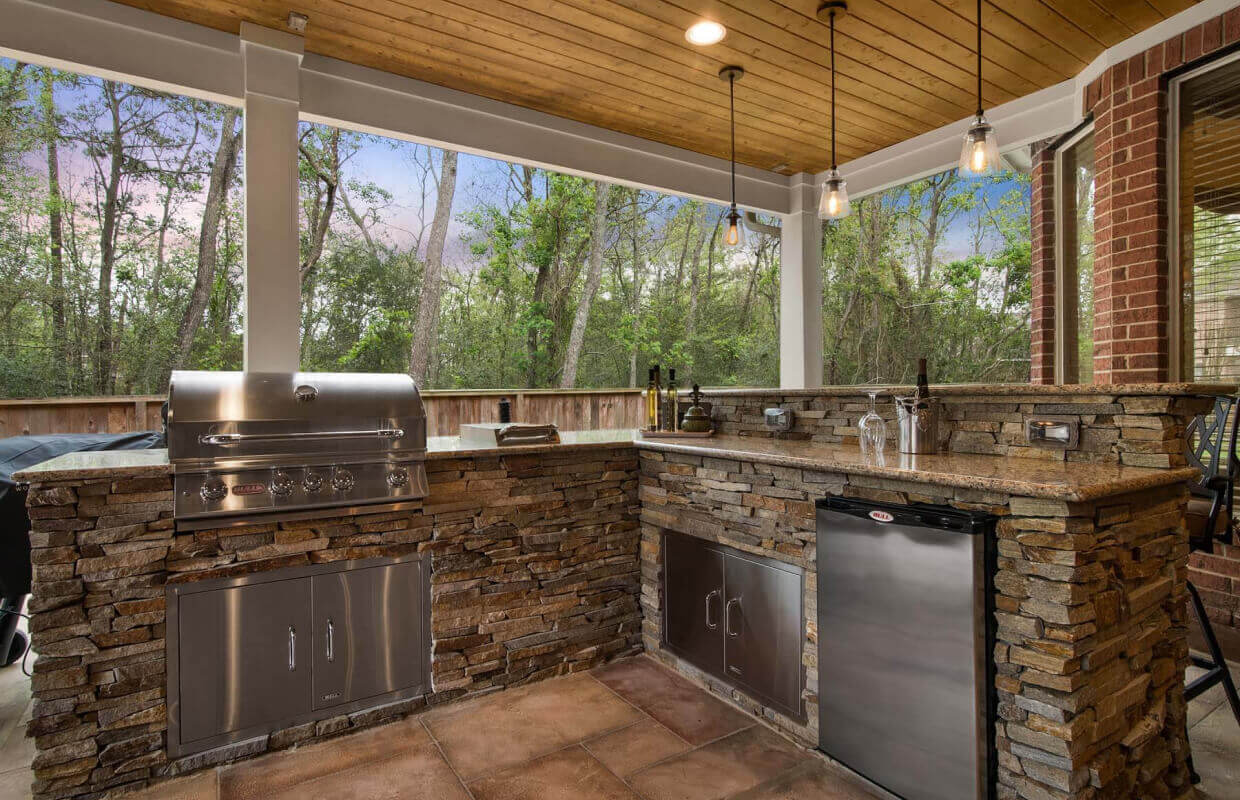 Customized to Fit Your Lifestyle
The size, layout, and design of your outdoor kitchen can be tailored to fit your lifestyle. For hosting large gatherings, you may want plenty of counter space and seating, as well as multiple sinks or grills. For more intimate gatherings, you may want a cozy seating area with a built-in firepit.
Outdoor Kitchen Considerations
A Kitchen Tailored to You
Outdoor kitchens can be customized in any number of ways to match your style, taste, and cooking preferences. Allied will guide you through the process of carefully considering the location, layout, materials, amenities, and seating/dining areas.
Premium Appliances
Our designers will help select premium, ideal appliances to make your kitchen beautiful and functional. Outdoor appliances may include ventilation hoods, refrigerators, gas and charcoal grills, freezers, ice makers, sinks, wet bars, and warmers.
Materials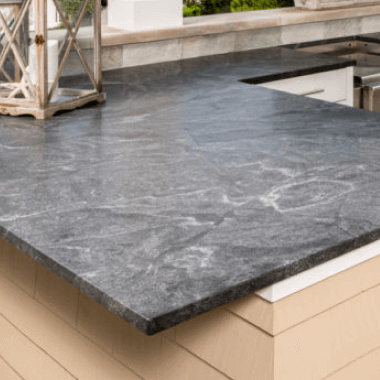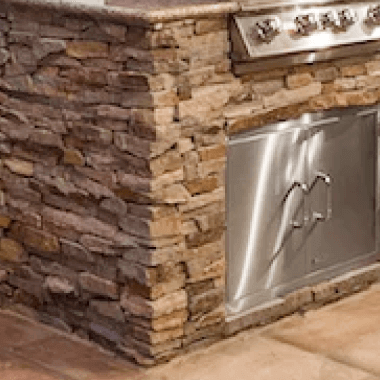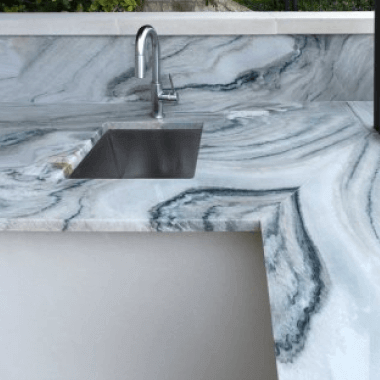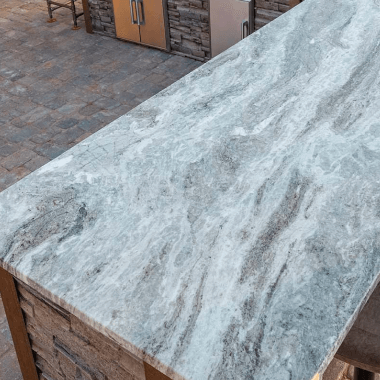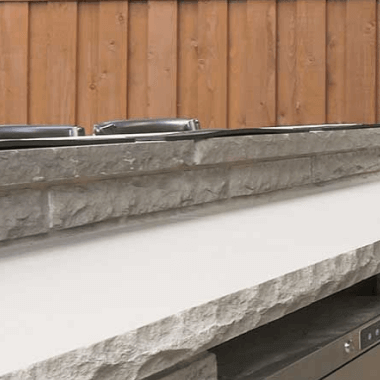 Features & Add-Ons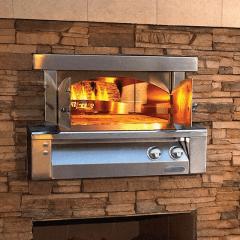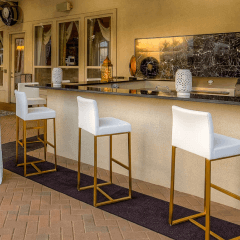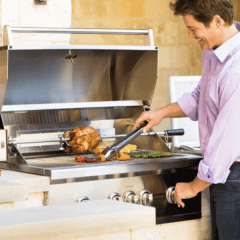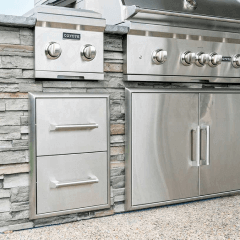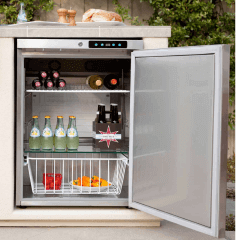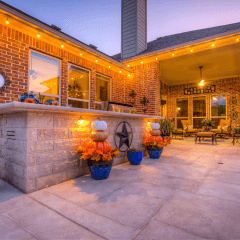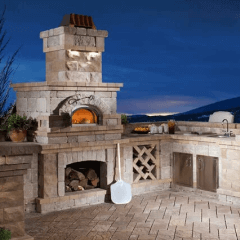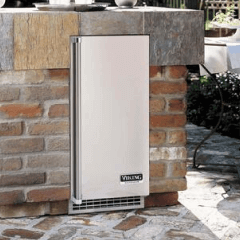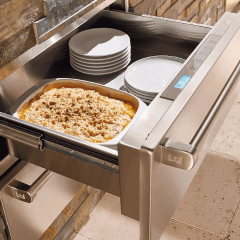 Appliance Brands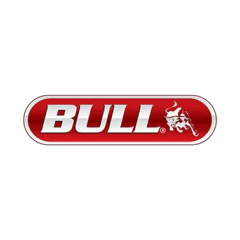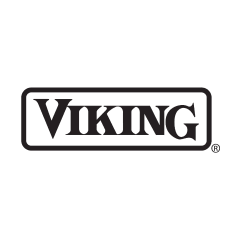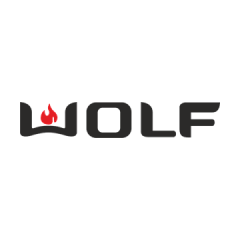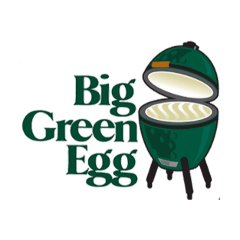 results
Our Outdoor Kitchens Gallery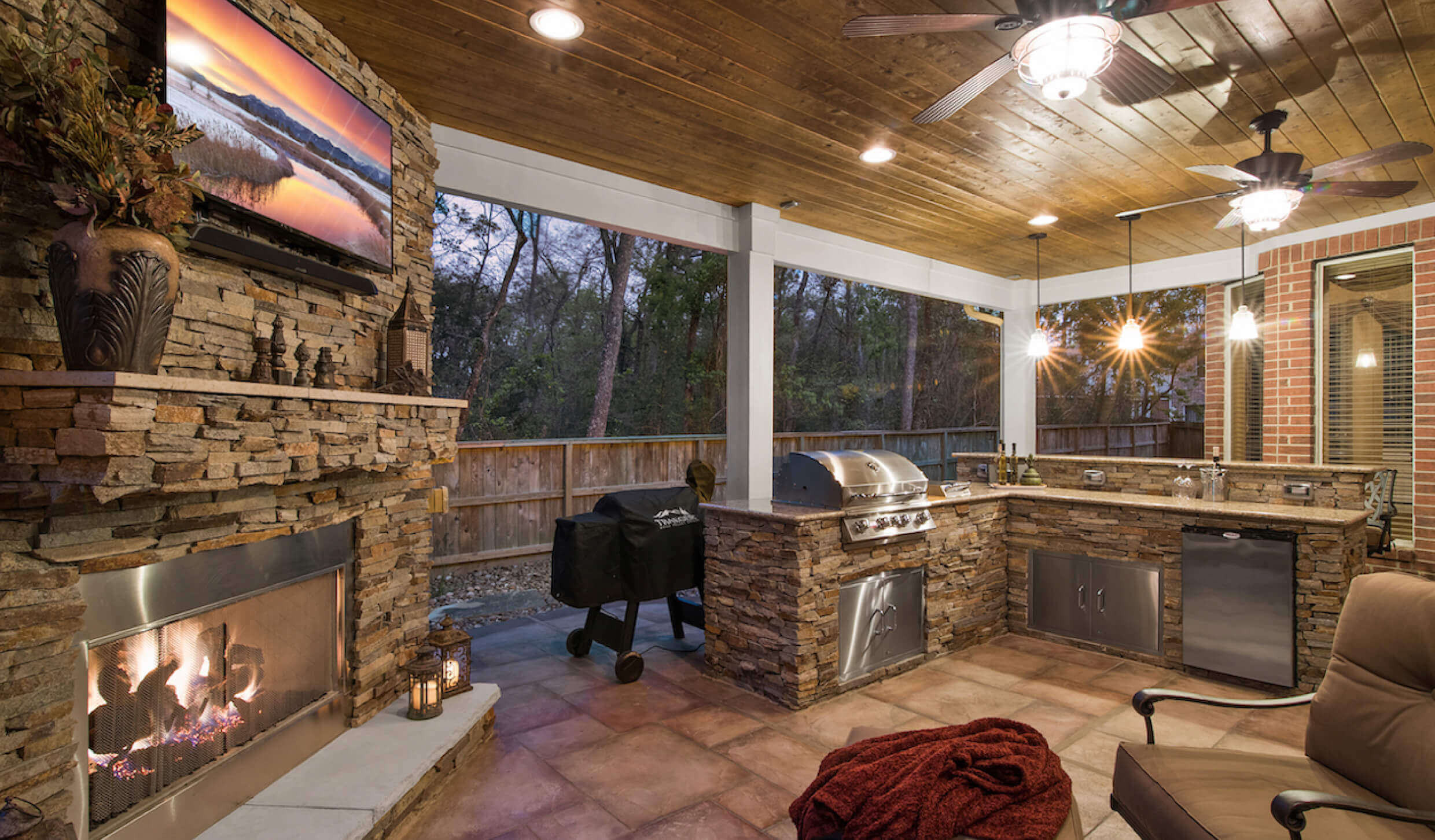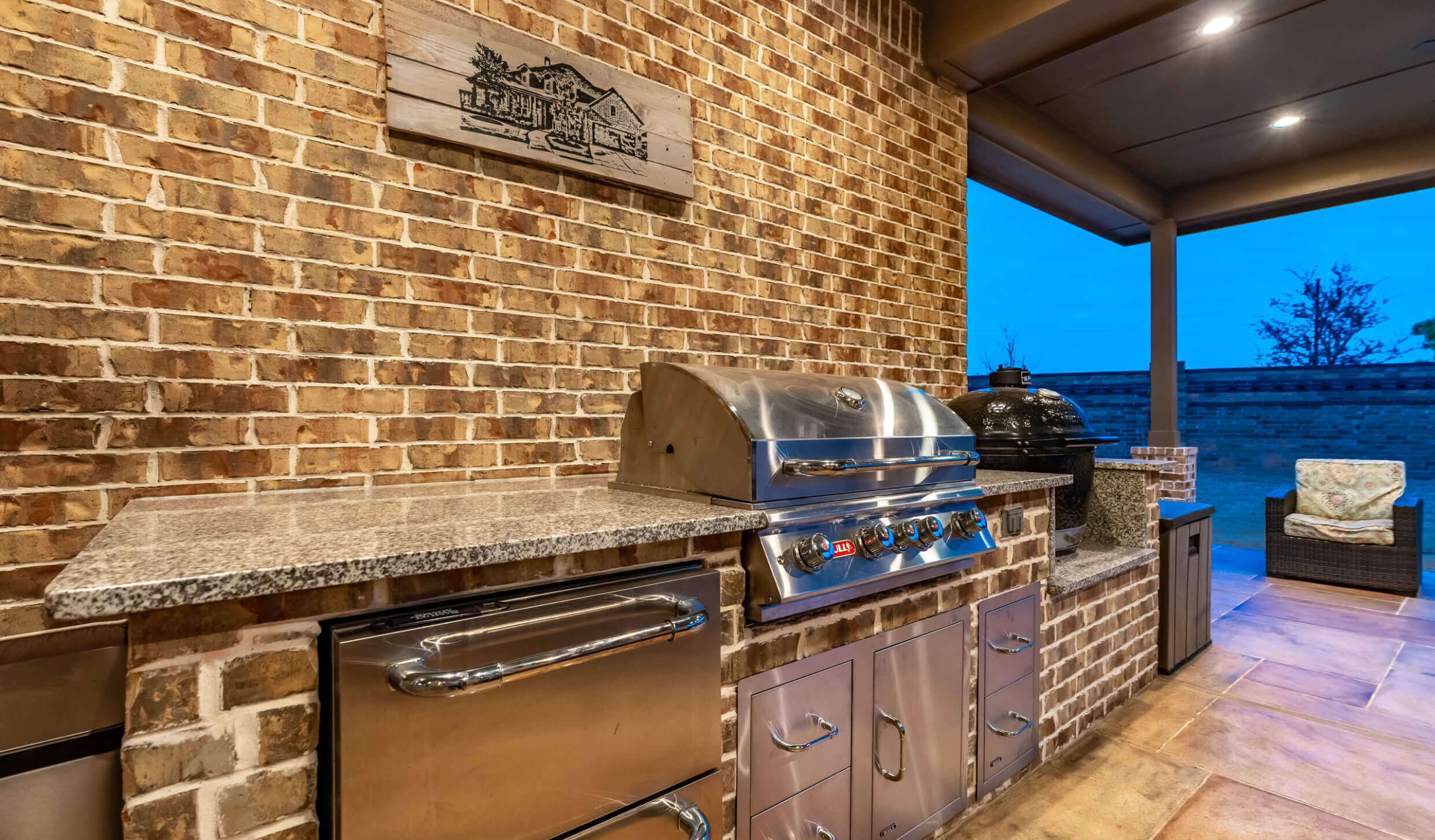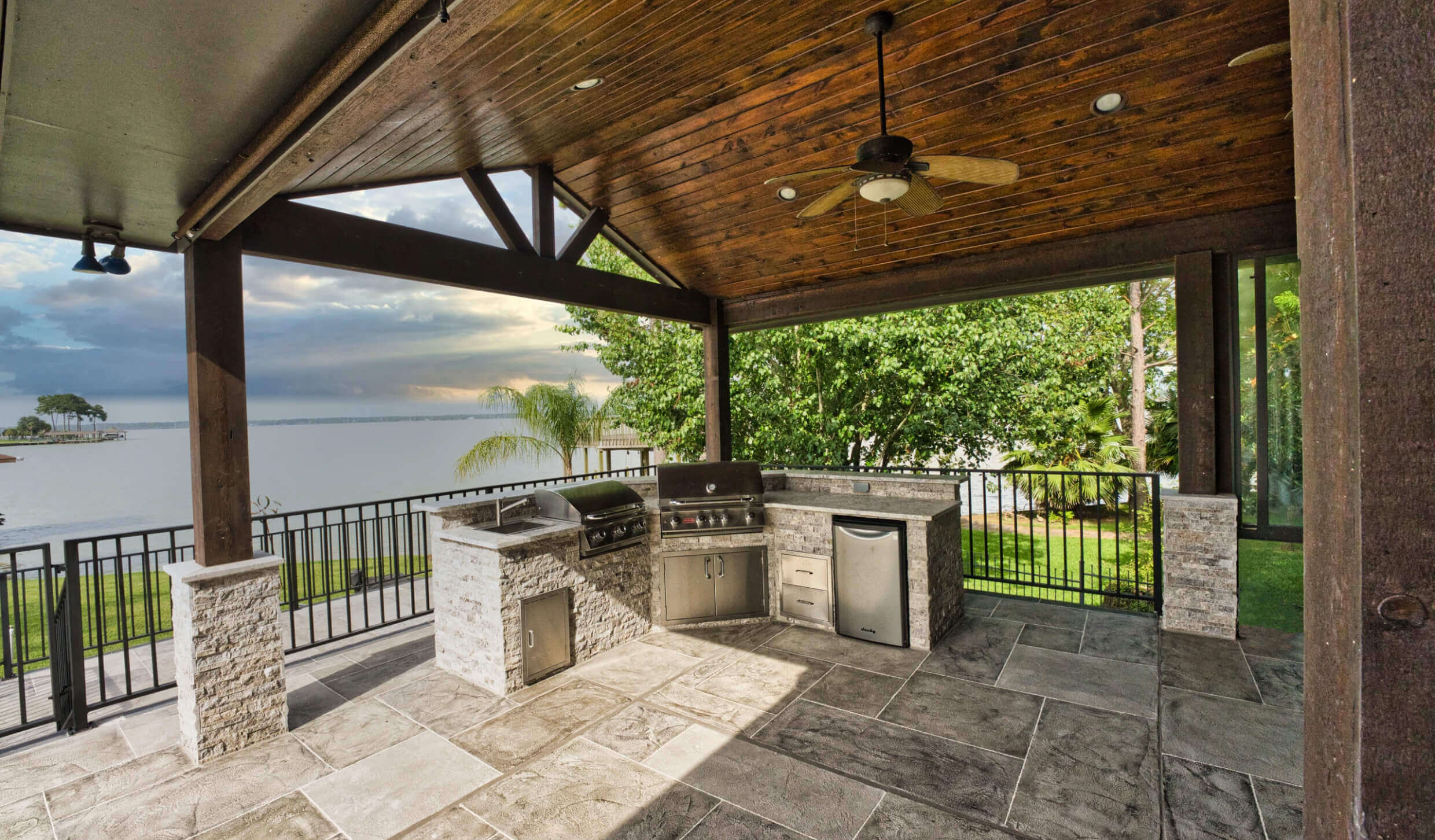 "The Allied representative came out right after we moved into our new house in Sep. 2017. We were eager to transform our bland outdoor space by adding an outdoor kitchen with bar top, and a concrete pad as an extra dining area, but weren't sure what the best design would be in terms of layout. He was professional and patient as we talked through options to settle on what we wanted. He even priced out a few of the different options until we found the right design for us. Throughout the project lifecycle, the entire team was conscious of when we needed to have the space ready for entertaining, while also maintaining a quality product."
Our Build Process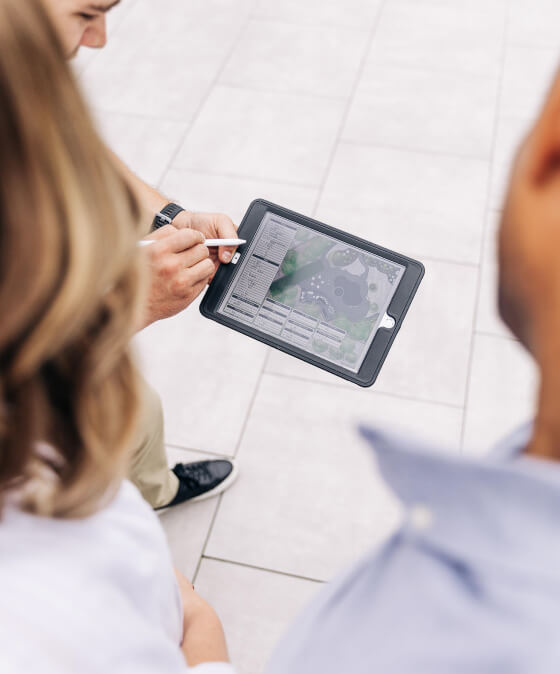 1. Design
Every one of us grills differently and your outdoor kitchen needs to be purpose built for the way you cook.
2. Prepare
An outdoor kitchen is extremely heavy and requires a concrete footer to be poured beneath the structure.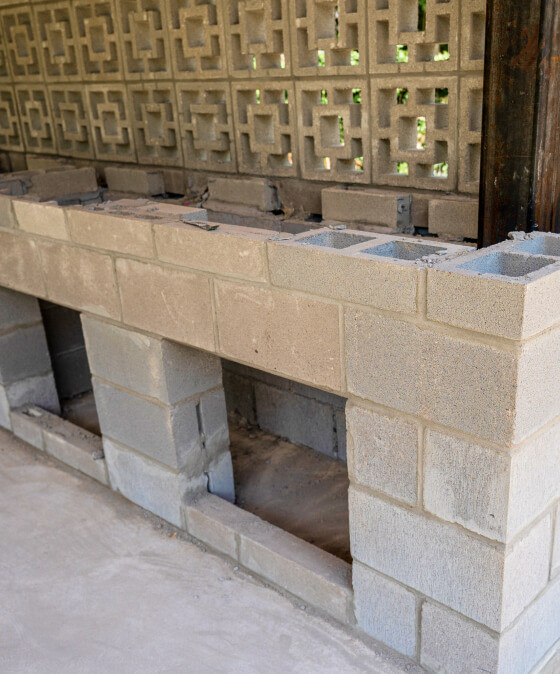 3. Build
When combining so many different masonry elements, an experienced installer is a must.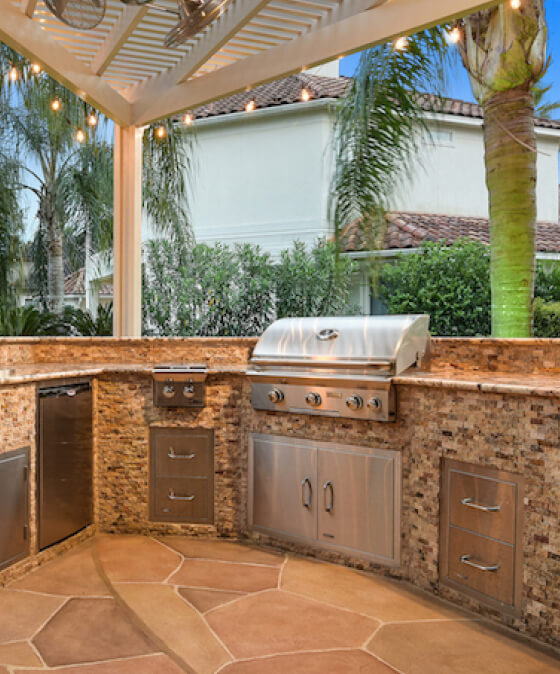 4. Live
Once the final appliance is placed, it's time to fire up the grill and put the beer on ice.
Frequently Asked Questions
How long do stone outdoor kitchens last?
All outdoor elements will age but your kitchen will be built structurally sound and should stand the test of time.
Are stone outdoor kitchens worth the money?
If you love to cook and entertain, the value they provide is tough to beat.
How big is the average stone outdoor kitchen?
It's tough to fit appliances and a counter space in a kitchen shorter than 12' but our average is closer to 20'.
How do I keep my stone outdoor kitchen in good condition?
You'll want to keep it clean, replace or clean the grout in time and keep the countertop sealed. As all of you know, the appliances will also take work to keep up.
How should I clean a stone outdoor kitchen?
A garden hose or a low-pressure power wash should keep things in order.
How much space do I need for a U-shaped kitchen?
We need a minimum of 5' on all 3 sides. Even that is a really small amount of space to squeeze in appliances.
How much more does it cost to build a U shaped outdoor kitchen than a L shaped outdoor kitchen?
Nothing. The price of your outdoor kitchen will be determined by the appliances, utilities, material and size. The shape won't have any impact.
Do outdoor kitchens rust?
Any metal element can rust but our kitchens are commonly made with stone and brick.
What are your custom grill islands made of?
The "guts" are constructed out of steel tubing and cement board. From there each kitchen is unique in terms of the brick and stone selected.
Can you build a custom grill island on top of pavers?
We can't. It requires a concrete footer be placed directly beneath the structure.
How far away from the house should I build my grill?
We recommend moving them away from the wall if a vent hood isn't present and directed away from any interior space.
let's talk
Ready to get started?
You're just a few clicks away from beginning a journey that will transform your current setting into your dream backyard.
Schedule FREE Consultation
Build Now, Pay Later.
We've created affordable monthly payment offerings tailored to meet the specific needs of your circumstance.
Learn About Financing