Custom Outdoor Living in Houston, Texas
Headquartered in Houston, Texas and having completed over 20,000 outdoor living projects for Texans, we'd like to think we've learned a thing or two about crafting a space uniquely suited for you. Our goals are simple, we want to build out a beautiful outdoor oasis perfectly designed for the life you live. And that "goal" isn't just something we target, it's something we commit too. After all, we're your Houston-based neighbors and as an award winning, local builder, we take our reputation seriously. We've developed our custom product offerings to allow you the flexibility required to create an outdoor space built to your tastes and specifications. We offer a large variety of shade structures, pool finishes, patio surfaces, and material selections. We're also proud to offer no interest and no payments for 12 months. With all of our options, we're confident we can collaborate with you to create a space that looks native to your home…one that can enhance the way you live!
Services in Houston, Texas
Design
&

Build With Confidence
Our process has been refined over the past two decades to streamline communication, guarantee quality, and ensure that you love your new outdoor space.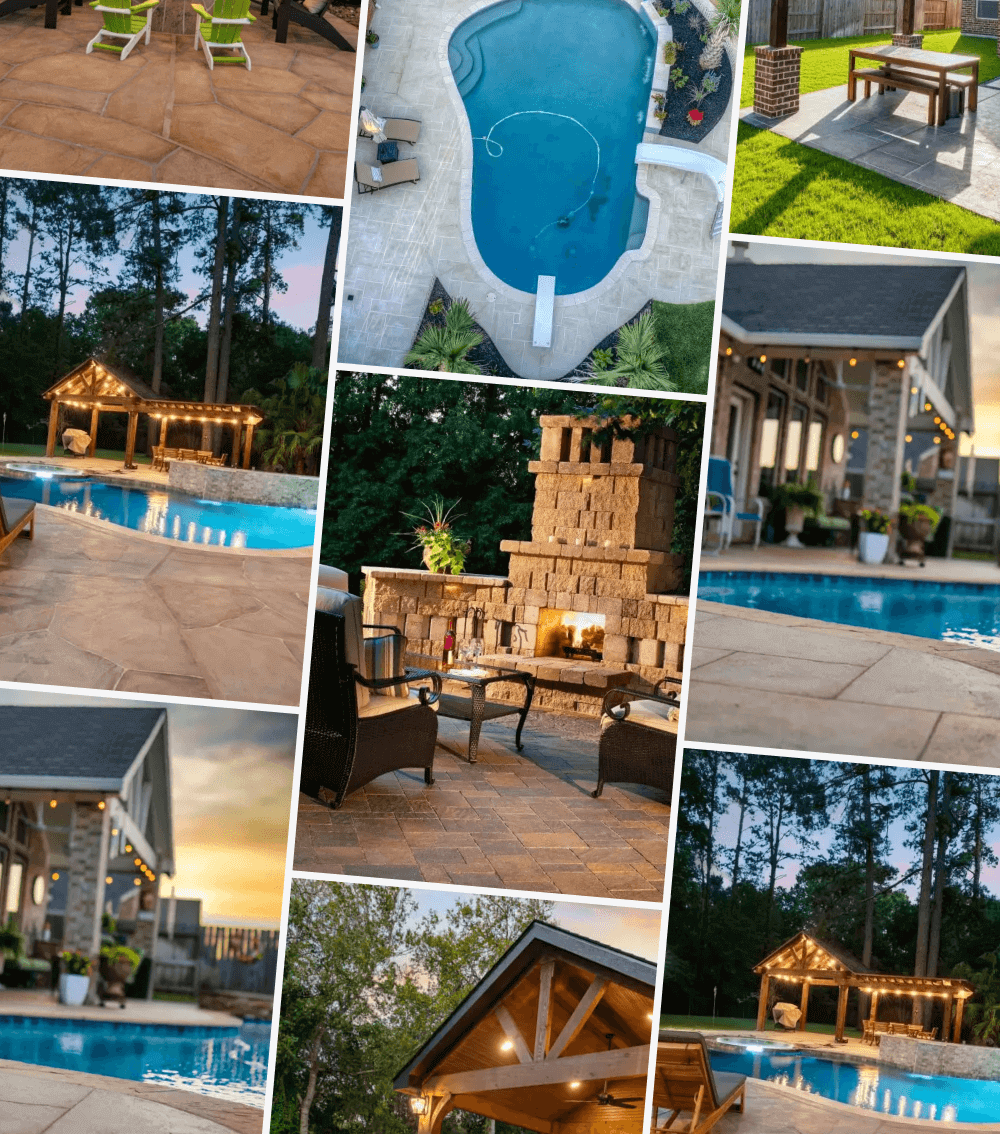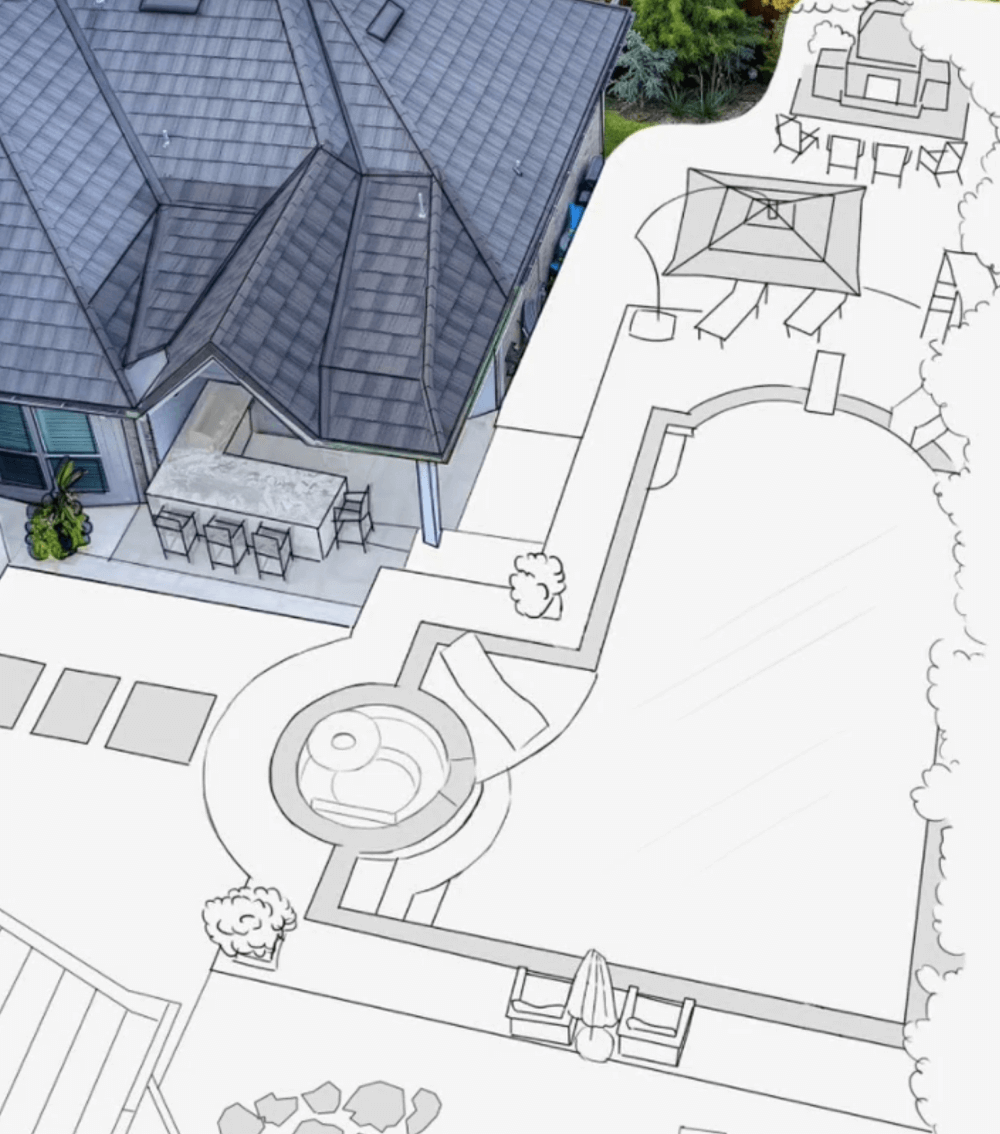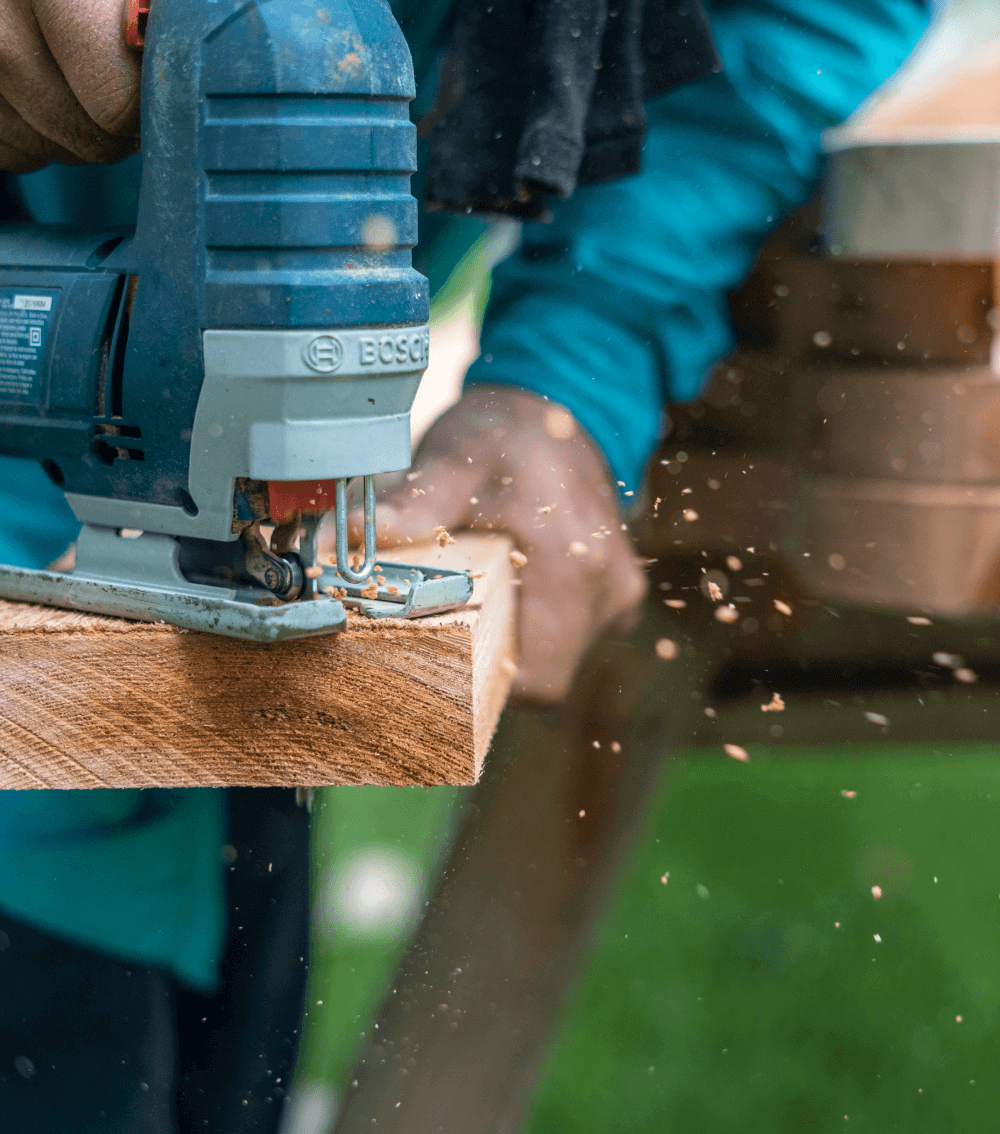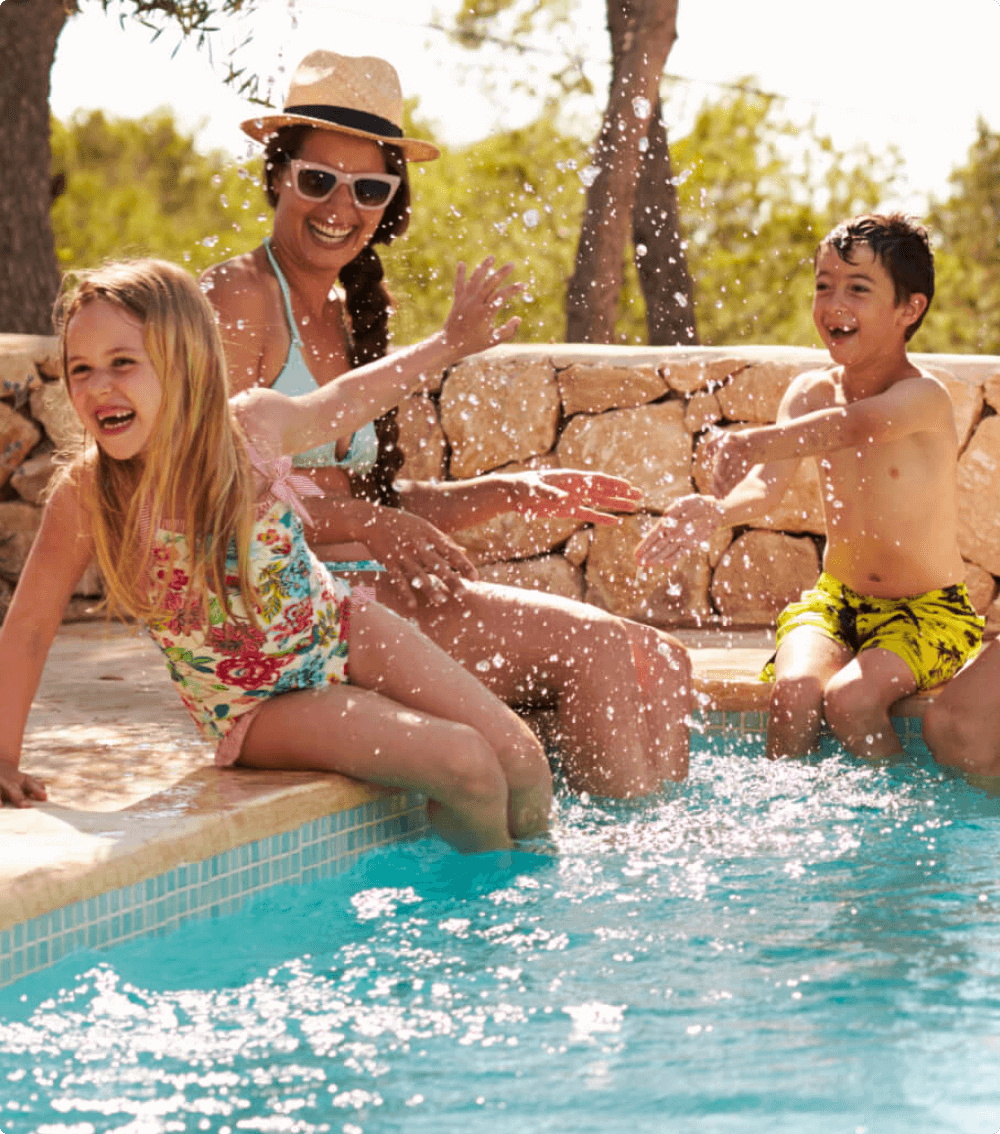 Hear From Allied Clients
"Allied was worth every penny. Their communication was top notch and the various crews they had throughout the project were on time, respective, and kind. They always cleaned up at the end of the day and didn't leave anything out that my kids could find. The quality of the finished product was top notch. They were more expensive then others in the area but given the level of service, quality of product, and speed. They were 100% worth it. You get what you pay for, as they say."
"Absolutely beautiful firepit addition that matches the facade of our limestone and brick house. Perfectly designed with extra care for perfection."
"Allied Outdoor Solutions did an incredible job on our new back patio. The work was high quality and they kept us informed throughout the entire process. They made recommendations and made sure to carefully review all of our options so that we knew exactly what we were getting. I would absolutely use them again."
"We had our pool deck and front sidewalks redone this past week using Allied Outdoor Solutions and their Carvestone overlay product, and the finished product looks incredible. Their crew was probably one of the more professional construction crews that we've ever utilized when doing remodel work. We couldn't be more pleased and feel we've definitely added value to our home. Highly recommend these folks."
"This is the second time we have used Allied for work in our backyard. They provide high quality work and built our pergola very quickly. If you want the work done right save yourself time and money and just call Allied!"
"Allied built me a wonderful covered patio, outdoor space, a pergola, and a fire pit. It was more expensive than some other quotes I've got, but these days it's hard to find anyone accountable, so we went with Allied as they seem to be solid and legit. We were right! The job is finished on time. The structure is solid and the work is done right. We had some weather delays but I was communicated clearly with changes and scheduling. The quality of work is impeccable! I would use them again for my next outdoor extension project."
"We very much appreciated and can commend Allied in Houston for an outstanding job and a (surprisingly) well-organized and well-executed process. From the initial inquiry and sales call right through to job completion, everyone knew what they were supposed to do and followed through with thoroughness not seen in many other situations recently. Soil subsidence had caused our driveway and sidewalk pavers and some concrete work to be loose, totally broken, or disconnected. The pre-construction phase was made easy for us and the thorough planning gave us confidence. Meeting the actual workers and supervisors added to our belief that we had made the right choice of company. The actual work took only four days (we had expected weeks), and good weather contributed to the work of the crew of AMAZING workers. The change orders we asked for were handled and completed smoothly. My wife and I are most pleased to report and praise this process and job completion!"
"Excellent and timely construction of a patio cover , built onto our house. Perfect execution, timely response and excellent workmanship. Could not be happier!"
"We used Allied for a patio extension project and we were absolutely thrilled with the results. We had great communication from the team and our project was completed with high quality and in a very timely manner. The extension they installed looks like it was built with our house. Would definitely recommend using them for any construction needs!"
"Great job by the entire crew and staff. The gentlemen that did the Carvestone design on site were amazing to work with. They took their time, made sure it was done right, and answered all of our questions."
Contact Us Today!
Allied Outdoor Solutions
Houston Showroom
1557 W Sam Houston Pkwy N #140
Houston, TX 77043
Online Service Hours
Monday - Thursday, 8:00 AM - 7:00 PM
Friday, 8:00 AM - 5:00 PM
Saturday, 8:00 AM - 2:00 PM
Frequently Asked Questions
Why Allied Outdoor Solutions?
The Teekell family has spent the last 35 years providing Houston homeowners with a construction partner they can trust. As a family-owned and operated business located on the west side of I-10 and Beltway 8, we've worked to establish Allied as the type of business we'd hope to discover if we were in the market for a construction project ourselves. Whether we're building for a family in the Woodlands, Memorial, Galveston, Katy or Beaumont, we'll bring the core principles, high quality construction techniques and integrity we'd want in our own backyard. At the end of the day, our value isn't in perfection, it's in the relentless pursuit of respecting your humanity and completing our work well.
How long will it take to get my proposal?
Over the last decade, we have completed over 20,000 projects throughout the state of Texas and more than half of those projects have come from our headquarters in the Greater Houston area. That level of experience has allowed us to develop construction partnerships and a comprehensive understanding of how our build process needs to change if we're building in Cypress versus Kingwood. What does that mean for you? It means that before we knock on your door, we've already established the crews we'd want building at your home and the construction methods required to complete a project at your home. This is what allows for us to provide an accurate proposal during our initial visit over 90% of the time. The other 10% of the time we'll work to coordinate our in-house experience, dot a few i's, and cross our t's before sitting back down to go through our fixed price to complete your project.
How long will my project take to complete?
This question is always – and fairly so – at the center of our initial dialogue. There are so many construction variables that make this a challenging question to answer with any certainty. Setting aside weather, general construction delays and the scheduling complexities inherent to a project board with over 600 unique projects at any given time, there are unique challenges to building in Bayou Vista versus Grand Harbor and different construction requirements in Pearland than West University. Once we've had the opportunity to put eyes on your space, we're in a much better position to begin intelligently unpacking this concern. That said, while we can't provide a specific anticipated date of completion, we can promise to respect your home the way we'd want our own to be treated and communicate thoroughly until we reach the finish line together.
Do you offer a warranty?
Yes, and the type of warranty provided, length of warranty offered and level of "after-the-build" service will be the same whether you're in the city of Houston, Alvin or Mont Belvieu. There are a large variety of manufacturer's warranties, service contracts, and general workmanship guarantees that can be discussed at length once we have a better understanding of the type of project you're wanting to complete.