Featured Homeowner Reviews
"Absolutely beautiful firepit addition that matches the facade of our limestone and brick house. Perfectly designed with extra care for perfection."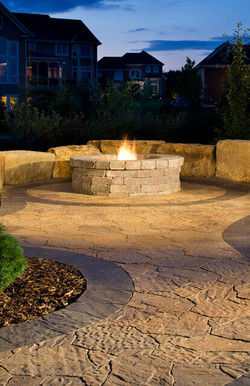 "Excellent and timely construction of a patio cover , built onto our house. Perfect execution, timely response and excellent workmanship. Could not be happier!"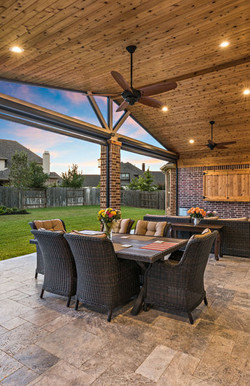 "We had our pool deck and front sidewalks redone this past week using Allied Outdoor Solutions and their Carvestone overlay product, and the finished product looks incredible. Their crew was probably one of the more professional construction crews that we've ever utilized when doing remodel work. We couldn't be more pleased and feel we've definitely added value to our home. Highly recommend these folks."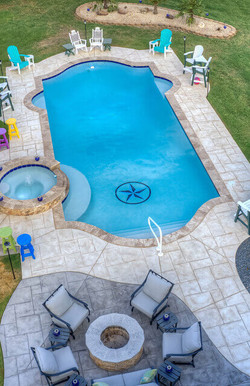 "We very much appreciated and can commend Allied in Houston for an outstanding job and a (surprisingly) well-organized and well-executed process. From the initial inquiry and sales call right through to job completion, everyone knew what they were supposed to do and followed through with thoroughness not seen in many other situations recently. Soil subsidence had caused our driveway and sidewalk pavers and some concrete work to be loose, totally broken, or disconnected. The pre-construction phase was made easy for us and the thorough planning gave us confidence. Meeting the actual workers and supervisors added to our belief that we had made the right choice of company. The actual work took only four days (we had expected weeks), and good weather contributed to the work of the crew of AMAZING workers. The change orders we asked for were handled and completed smoothly. My wife and I are most pleased to report and praise this process and job completion!"
"Allied built me a wonderful covered patio, outdoor space, a pergola, and a fire pit. It was more expensive than some other quotes I've got, but these days it's hard to find anyone accountable, so we went with Allied as they seem to be solid and legit. We were right! The job is finished on time. The structure is solid and the work is done right. We had some weather delays but I was communicated clearly with changes and scheduling. The quality of work is impeccable! I would use them again for my next outdoor extension project."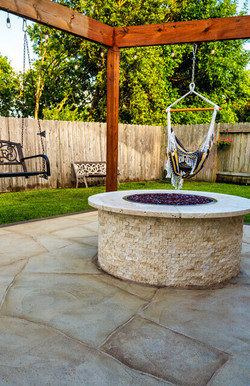 "Great job by the entire crew and staff. The gentlemen that did the Carvestone design on site were amazing to work with. They took their time, made sure it was done right, and answered all of our questions."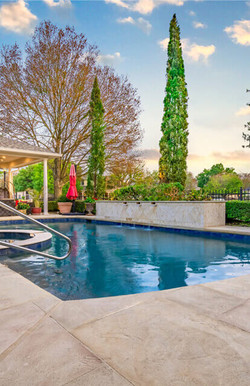 "We used Allied for a patio extension project and we were absolutely thrilled with the results. We had great communication from the team and our project was completed with high quality and in a very timely manner. The extension they installed looks like it was built with our house. Would definitely recommend using them for any construction needs!"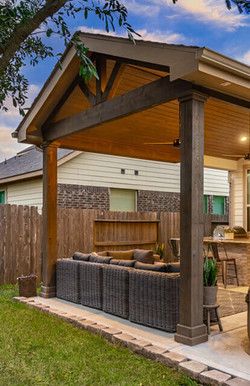 "This is the second time we have used Allied for work in our backyard. They provide high quality work and built our pergola very quickly. If you want the work done right save yourself time and money and just call Allied!"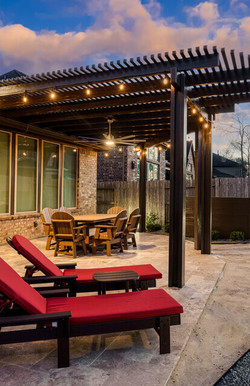 "Allied was worth every penny. Their communication was top notch and the various crews they had throughout the project were on time, respective, and kind. They always cleaned up at the end of the day and didn't leave anything out that my kids could find. The quality of the finished product was top notch. They were more expensive then others in the area but given the level of service, quality of product, and speed. They were 100% worth it. You get what you pay for, as they say."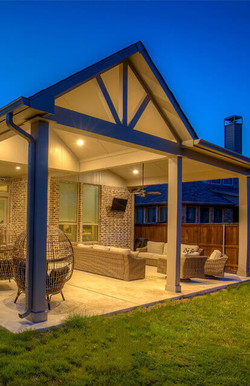 "Allied Outdoor Solutions did an incredible job on our new back patio. The work was high quality and they kept us informed throughout the entire process. They made recommendations and made sure to carefully review all of our options so that we knew exactly what we were getting. I would absolutely use them again."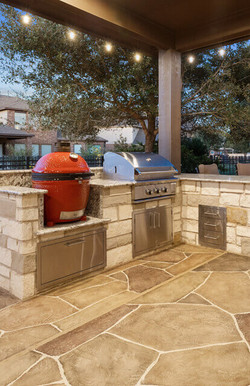 let's talk
Ready to get started?
You're just a few clicks away from beginning a journey that will transform your current setting into your dream backyard.
Schedule FREE Consultation
Build Now, Pay Later.
We've created affordable monthly payment offerings tailored to meet the specific needs of your circumstance.
Learn About Financing