Blog
Prepare your pool for freezing temperatures in Texas
December 20, 2022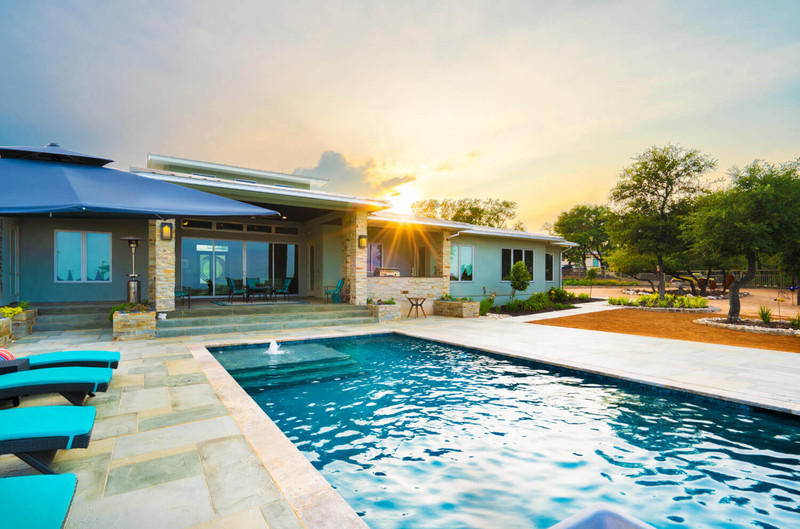 Watch our quick video tutorial or read through our steps below.
STEP 1:
Enter service mode. Hit the mode button once on your system to go into service mode and everything on the equipment pad is going to turn off.
STEP 2:
You want water moving through the system for the entirety of the freeze. Next, hit the filter pump button to turn on your main pump. That's going to allow your water to circulate during the entire time you are experiencing freezing temps.
STEP 3:
Hit any of the other buttons that correspond to pumps, like your water feature pump for a water wall, or a waterfall, or deck jets. Again, you want to have water moving through the system for the entirety of the freeze.
STEP 4:
If you lose power during the freeze, you're going to have to empty all of your equipment of water so it doesn't freeze inside. To do this, you first want to kill power at the breaker box . Next, locate the plugs and unscrew them. You're going to want to find these plugs on any pumps you might have, your heater booster pump, or anywhere where you see these small plugs. Unscrew all plugs to allow water to exit. Water won't fully drain until you relieve pressure from the system. Next, you need to open up the air relief valve. Once it's open, water will start draining out of the holes. Leave it open so that water can escape and your pool equipment should be saved from freezing damage.