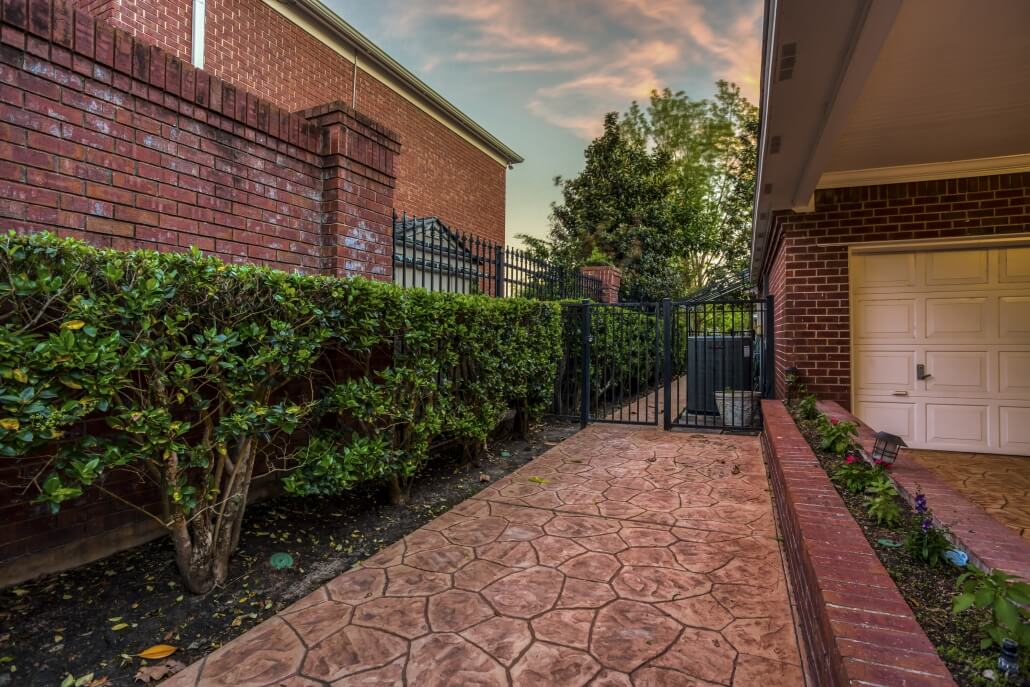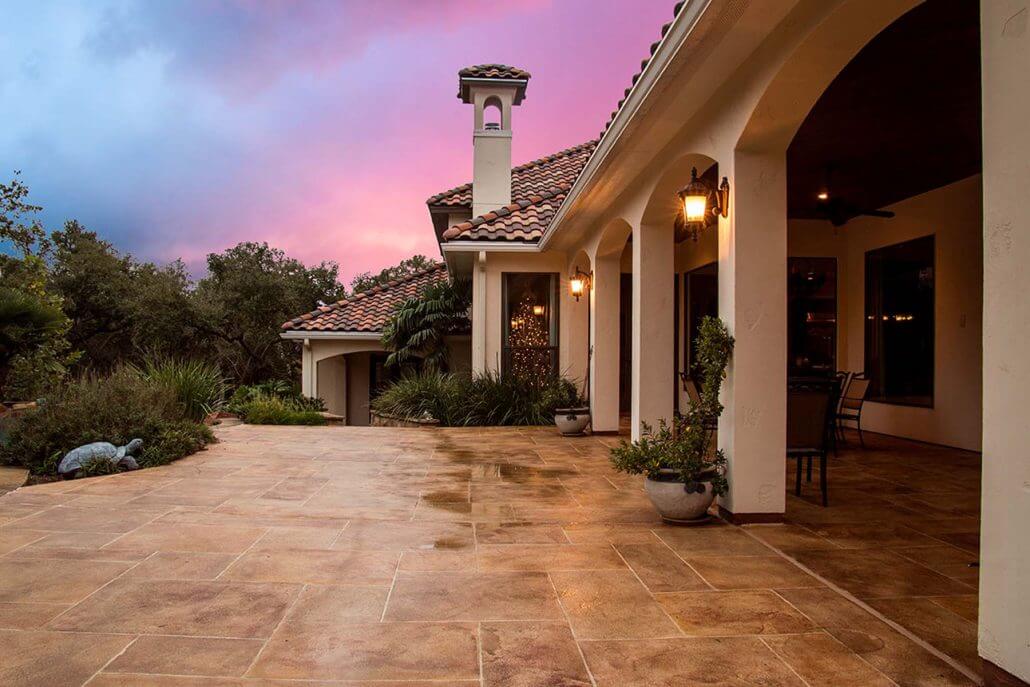 As you can see from the above photos, both Carvestone and stamped concrete are solutions that can beautify any area around your home. When we visit your residence for a free consultation we can offer professional advice to ensure your needs and wants are filled ensuring we fit you with the right solution. A common misconception between these two hardscapes is that stamped concrete and Carvestone are one in the same. While they have some similarities, they are unique as you can see from the photo we shared with you above. The good news is that we offer both solutions.
Here are common ways that they are different:
Their name says it all, stamped concrete is concrete with a decorative design installed by highly experienced crews. Carvestone is a proprietary product that only Allied Outdoor Solutions offers that is a decorative limestone and quartz overlay.
About Stamped Concrete: Concrete is a mixture of cement, water, and an aggregate (sand, gravel or rock). Stamped concrete needs a set of wood forms. The wood forms contain the concrete and the concrete will take the shape of the forms both in size and shape. Concrete forms are typically wood 2x4s along with forming/flexible boards. Using these wood forms Allied Outdoor Solutions can create the desired outdoor space for you. After your project has been formed we will start to place steel rods inside of your forms known as rebar. There are many sizes of rebar and we use 3/8-inch rebar and place them on 18-inch centers. This provides the structural integrity with which ensures a long lasting concrete pour of a patio, driveway, or walkway.
Allied Outdoor Solutions can bring your concrete from the mixing truck to the work-site a number of ways. A few common ways we use are by wheelbarrow, pump truck or a motorized machine better known as a Georgia buggy. After we pour the concrete into the forms. It will then be bull floated which causes the concrete's cream to rise to the surface. We do this to ensure the ideal surface to finish the concrete in the desired pattern and color you have chosen with your dedicated project manager.
Allied Outdoor Solutions does not use integral color; we use a topical color known as color hardener because it allows us to have a more consistent finish on the surface. You will see us using a physical rubber stamp to get the desired design you have chosen in advance. Your new stamped concrete project can be walked on in about 24 to 48 hours.
Allied Outdoor Solutions installs all hardscape options but only recommends the one that best fits your needs. You can rely on your project consultant to guide you to the right solution and your dedicated project manager to bring to life a space you can enjoy for years to come.
Contact us for more great tips to set up an outdoor living area which will encourage you to spend more time outdoors.