Blog
Turn Your Houston, Texas Outdoor Living Space into Your Own Personalized Paradise
June 17, 2019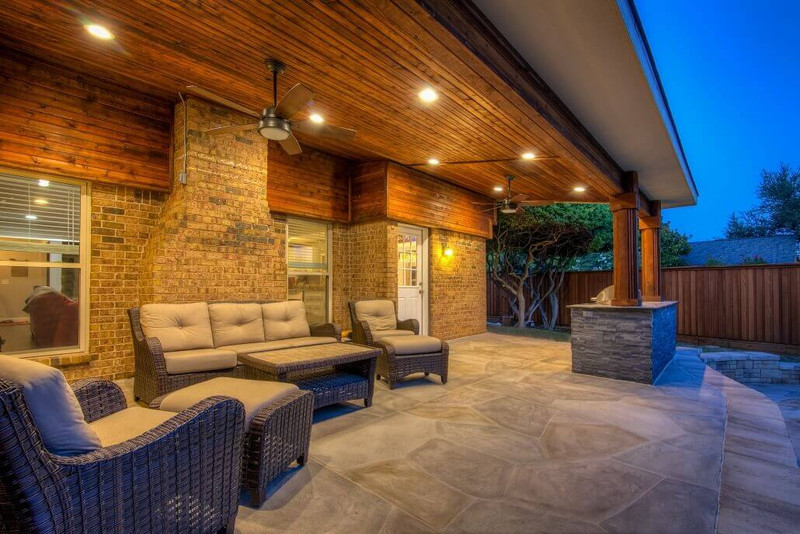 Are you a Houston homeowner looking to enhance your outdoor living space? If so, then we are the team for you. Here at Allied Outdoor Solutions we offer a full lineup of outdoor living areas that will not only provide you with a new setting for all those family gatherings and parties, but will also add to the overall value of your Houston, Texas home as well.
From kitchens and patios to pergolas and fire pits, to name a few, we take pride in adding style, design and charm to your homes and your backyard. The team here at Allied Outdoor Solutions works right alongside of you in creating your new fully functional outdoor living space. With a new outdoor kitchen and patio, you can enjoy enhanced space and comfort when hosting all your backyard festivities and events.
Our highly skilled and trained contractors have the commitment, experience, dedication and know-how needed to help you design and create the perfect outdoor living area for your home and family. Specializing in elegant Carvestone, whatever your choices, whatever your options, rest assured we have got you covered.
Outdoor living areas give that added special touch to your backyard. They personalize your experience and are an element of your own personality. Our contractors are steadfast in designing and building your customized outdoor living space, whether a kitchen and patio, or even a stylish fire pit to accent your home's existing décor while adding luxury, curb appeal and value to your home.
With years of experience in interior and exterior home remodeling services, the folks here at Allied Outdoor Solutions stand ready to serve your every need. Summer has arrived so what better time of year to put your outdoor living space project into motion. To learn more about our top-rated services and our specialized outdoor living area designs, contact us and schedule your free consultation today. We look forward to serving you and to providing you with the best all round outdoor living additions this side of Texas!