Blog
Why is Flagstone Popular in Houston?
September 23, 2013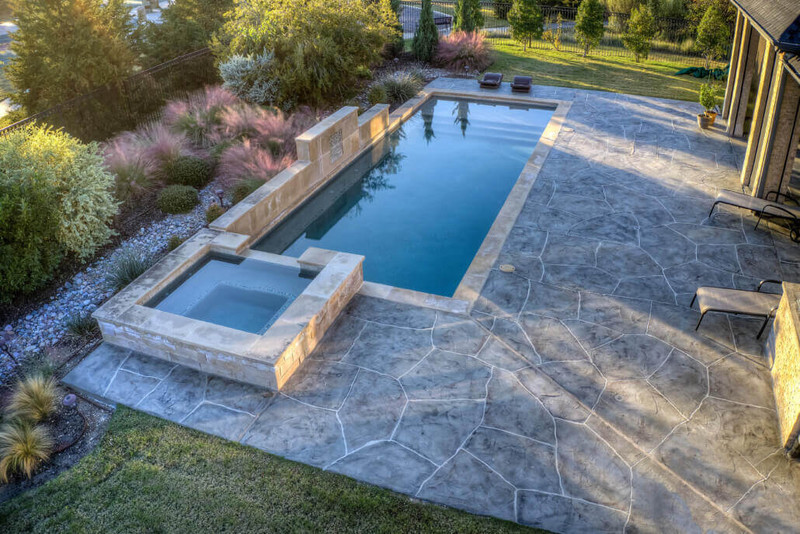 Homeowners looking to improve their outdoor surfaces are faced with an almost overwhelming number of paving options. When paving any outdoor area, it is always best to use professionally manufactured products installed by craftspeople with years of experience in the business. Pavers manufactured by Flagstone in Houston are a cut above other outdoor paving products and are available to homeowners in the Houston area. Flagstone paving products are an excellent choice for Houston homes for many reasons.
Strength
The compressive strength of a paving material is the most important factor in how well it stands up to traffic and is a good way of estimating how long the surface will last. Although Flagstone in Houston pavers are less dense than concrete, the average compressive strength of Flagstone is greater than that of concrete. The compressive strength of concrete generally ranges from 3,000 to 6,000 pounds per square inch (psi), while a 2011 laboratory test of Flagstone pavers demonstrated the average compressive strength of Flagstone to be around 10,600 psi. This means that Flagstone products will generally stand up to heavy traffic much better than a standard concrete surface.
Attractive Options
The climate of Houston makes outdoor entertaining possible nearly year-round. Many Houston homes feature pools to beat the summer heat, and no Houston home would be complete without a patio or deck. Available in many different colors and unique shapes not found from other paver manufacturers, Flagstone pavers are manufactured to look like cut natural stones, random shaped stones or rectangular paving bricks. Flagstone pavers can be used to beautify and enhance all types of outdoor entertaining areas. Flagstone products also create beautiful, long-lasting driveways that will stand up to daily traffic and make a great surface for walkways and paths that are safe in all weathers.
Weather Resistance
The Houston area experiences all types of extreme weather, from strong ultraviolet radiation to torrential rainfall. The materials used to manufacture Flagstone pavers are specially selected to be resistant to all types of extreme weather. Colored Flagstone tiles and pavers will resist fading in extreme sunlight and will not crumble even when repeatedly exposed to flooding rain.
Environmentally Responsible Pavers
Flagstone pavers create the look of natural stone without the detrimental effects of mining stone from the earth. Stormwater runoff is a growing problem in many urban areas, leading to the washout of topsoil and even transporting pollutants into sensitive waterways. When properly installed, Flagstone pavers can help prevent erosion by keeping soil in place. Flagstone also makes a line of porous pavers that allow stormwater to filter into the earth naturally instead of running off, which helps to alleviate the problem of urban stormwater runoff.
Easy Installation
Installing a poured concrete surface means that a large concrete truck might have to drive over and damage other areas of a property to get the concrete where it is needed. Pavers are much easier to install than a poured concrete surface and can be laid in phases to minimize disruption to a family's home and yard. Pavers can even be laid over the top of an existing concrete slab if the underlying surface is properly prepared. Flagstone also provides sealant and sand to be used when laying their pavers to ensure that the finished paving project will stay beautiful for years.
The name "Flagstone" embodies strength, durability and natural beauty, and Flagstone pavers incorporate all these aspects into each and every product.