Blog
What to Look for In a Concrete Overlay Contractor in Dallas/Ft. Worth
February 02, 2016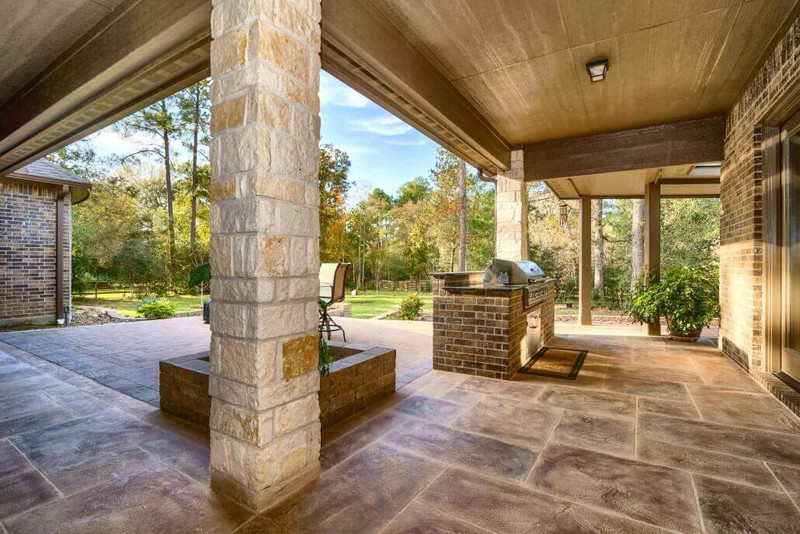 The Dallas/Ft. Worth area is blessed with warm weather for most of the year which helps make outdoor living areas more useable. It's little wonder that more people are now creating outdoor kitchens, resurfacing their pool decks, adding pergolas, resurfacing their driveways, adding a patio to the backyard and overlaying existing concrete or pea gravel.
What is Carvestone Concrete Overlay?
Carvestone is such a durable and adaptable material that it can be applied with equal success in high stress and high visibility locations: driveways, patios, pool decks, and even vertical surfaces. Given a strong, stable substrate, we can cover concrete, pea gravel, cool deck, brick pool copings, and more. If you don't have the surface required for a carvestone application or would like to expand the one you do have, we can pour the concrete to facilitate these changes. Our project consultants have gone through extensive product training and can readily discern the types of surfaces where a carvestone application will be most successful.
Customization: Unlike many overlay products, carvestone is flexible enough to coordinate with the existing character of your backyard.
Durability: Carvestone surfaces achieve strengths of approximately 6000 PSI, twice as strong as concrete.
Slip Resistant: We've built two layers of defense against slipperiness into our processes.
Cool Surface: Carvestone is cooler than many alternative surfaces including pea gravel, painted concrete, pavers, and stamped concrete.
The Five Things to Look for in a Concrete Overlay Contractor in Dallas/Ft. Worth, TX
When looking to have any contractor work on your home, you should make sure that they meet the following criteria.
Licensed & Insured: The proper concrete overlay contractor in Dallas/Ft. Worth, TX will be fully licensed to do such work and have the proper insurance so in case something happens you are not left with the bill.
Professional Installers: The best companies use skilled, trained personnel to create, build and install your kitchen outdoors. They will know what to do from the moment they arrive and will have many positive customer reviews as well that demonstrates their skill level.
Experienced: Knowing what to do is a vital part of constructing outdoor kitchens, especially considering the different types of challenges that backyards present. You want a company with years of experience in this kind of work.
Wide Variety of Choices: From simple colors to detailed designs, the company you choose should have plenty of choices that will help you design and create the nicest outdoor area for you to use.
Reasonable Price: Overall, the price should be reasonable for such an endeavor. But make sure you are getting the best price to service ratio. The cheapest contractor is usually not the best and would probably not provide a warranty.
It's little wonder that Allied Outdoor Solutions is the best choice to Beautify Your Concrete and install the nicest and most durable concrete overlay. Contact us today for a free in home estimate.