Blog
Let Pavers Houston Install the Retaining Wall of Your Dreams
December 20, 2012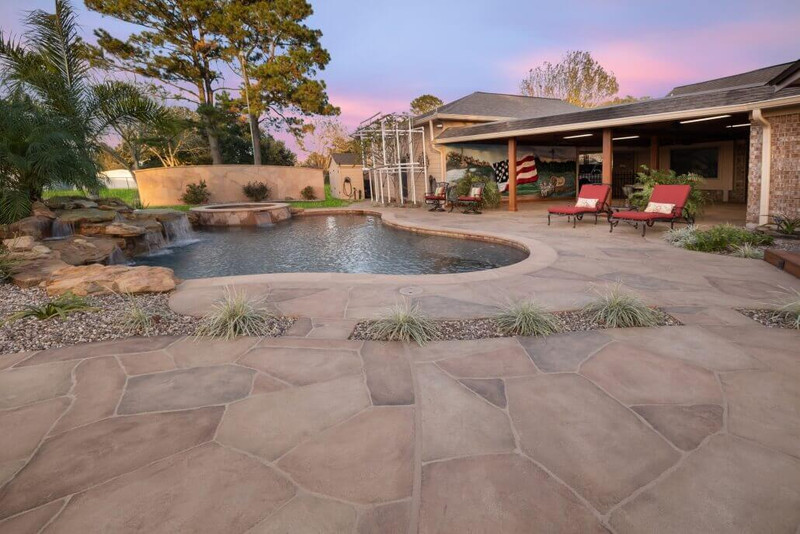 Retaining walls are extremely functional tools that can help you reclaim sloped areas, create raised areas, and get more use out of your property. At the same time, they make your property more functional, and add fantastic style to any yard. If you are considering installing your own wall or having one built, here are a few basic facts about them you should understand. Pavers Houston can install a beautiful retaining wall that will create a beautiful new dimension to your property.

Uses for Retaining Walls
Retaining walls serve many purposes. Used primarily for creating level areas out of a slope, Pavers Houston can place them throughout your property to make the land more functional. In addition to this, they provide extra support for the land, manage water runoff, and even create extra seating. Here is a list of more functional uses for a retaining wall:
• Stop downhill erosion – Whether your property slopes down to a sidewalk or the kids' swing set, you can control erosion by decreasing the slope and ending it with a neat, attractive retaining wall.
• Protect your home's foundation or another structure – If your home, or a valuable addition like an inground pool, is at the base of a hill, then a retaining wall is a wise addition. If you are downhill from a fault line, then a retaining wall will provide you with peace of mind to know that erosion won't put your structures in danger.
• Create a level area for entertaining – Retaining walls have been used in mountain ranges such as Peru's Sacred Valley and the Andinas in order to create agricultural terraces. The same concept can be used in your home. Flattening the ground and using retaining walls as support allows you to create a stunning patio area where a non-funtioning slope once existed.
• Build raised beds for landscaping – If you have a sloped area that is difficult to mow, consider turning it into stunning landscaping with retaining walls. The walls are easy to trim around, and you can enjoy a raised bedding area with the perfect drainage for all your favorite flowers. An added bonus is that the walls create additional seating.
Retaining Wall Materials
If you have decided that a retaining wall is in your future, then your next step is to choose an appropriate building material. Wood timbers are the most affordable, but they are also the weakest and will have to be replaced after a decade or so. However, they are a fine choice if you just want a low wall that won't have to hold back a great amount of soil.
Interlocking blocks and poured concrete are perhaps the most popular choice. They are only a few dollars more, but they have the strength to provide structural support to ground faults and will last for decades.
The most luxurious option is natural stone. Carrying the highest price tag, it's also considered the most attractive choice. Natural stone adds character to your property and can turn even a bland area into a visually stunning addition to your home.

Construction Considerations
Quality retaining walls will actually start below the soil surface. The lowest course will be below ground at a level equal to one-tenth the height of the wall. The higher the wall, the deeper the first course should be. The walls also step back as they rise to create strength and let the wall push back against the hill. Finally, the compacted material is filled in as the wall is built to ensure that there are no weak spots.
Regardless of the material you use, drainage around your retaining wall is important. The drainage system you create serves a vital role if your wall is protecting your property from erosion or fault lines that lie uphill. Professionals will use a drain tile at the bottom of the wall to safely drain water from behind the structure. A layer of gravel between the backfilled dirt and blocks creates drainage from the surface to the tile below. Proper grading and a top row that's even with the soil allows water to shed safely over the front of the wall.
Whether you are building a simple raised flowerbed, or protecting your home from a potentially dangerous situation, you may want to consider calling in the professionals for assistance. Retaining walls add beauty and style while they make your home more functional, but you want to be sure that they can withstand the test of time. Properly designed and constructed, they are truly an investment in your home.