Blog
Flagstone: The Durable and Attractive Option for Houston Homes
February 03, 2014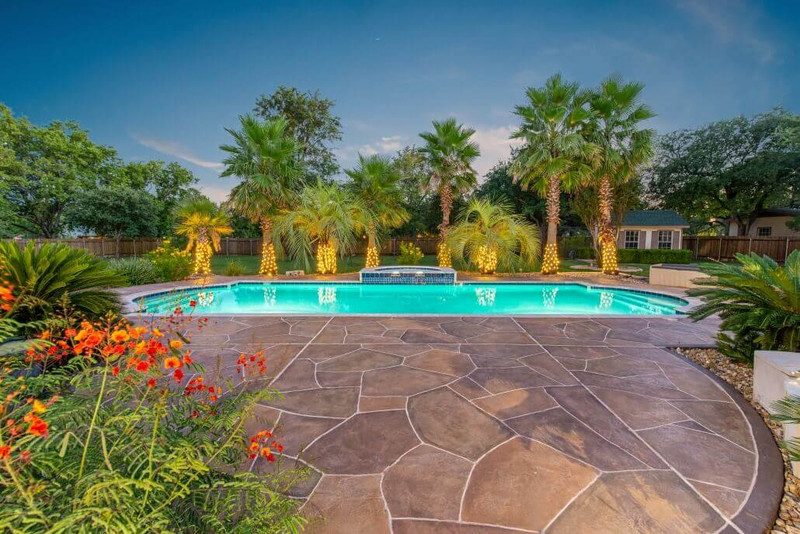 Flagstone in Houston has been used as a building material for centuries. The term flagstone describes any type of rock used in construction or paving that is flat and significantly wider than it is thick. The weather in Houston permits the enjoyment of patios, pools and other outdoor living areas almost year-round, and using beautiful, long-lasting flagstone paving to dress up these areas for outdoor entertaining is a great way to enhance any Houston-area home.
Benefits of Using Flagstone
Many varieties of sedimentary and metamorphic rock contain natural layers that formed as the rock was created. These layers make the rock easy to split into flat, even planes that are an ideal material for paving. Flagstone in Houston is tough and durable as only natural rock can be, and they stand up well to traffic and weather even after years of heavy use. Flagstone pavers are available in colors ranging from creamy white to deep black, and can be used to pave any size area. The individual stones are easy to set in place. Installing flagstones generally only requires the compaction of the intended base to prevent settling and placement of layers of geotextile and sand to promote drainage.
Popular Uses for Flagstone
Flagstones offer something for every style of residential and commercial architecture. The large stones can be placed vertically to face a building, wall or other structure. When used horizontally, flagstones create beautiful pavements. The stones may be laid in their irregular, natural forms by fitting together with mortar or cut into geometric shapes and used like tiles for a more polished look. Popular residential uses for flagstone paving include driveways, walkways, steps, terraces, patios and poolside decks. Flagstone surfaces can be enhanced by varying the colors and types of stone used and installing contrasting borders around the edges.
Caring for Flagstone
Keeping a properly-laid flagstone surface attractive and functional for years takes little effort on the part of a homeowner. The entire surface requires occasional pressure-washing and protection from staining by metal deck furniture and chemicals used in lawn and pool care. It is also important that a homeowner frequently examine flagstone surfaces to look for signs of settling or other spots where water may collect. Even small areas that retain water give that water the time needed to permeate the microscopic cracks found on every type of pavement. Over time, these cracks will grow and spread, ruining the look and structural integrity of the entire surface. Hiring a concrete sealing professional to apply a sealant to your flagstone surface will provide protection from all kinds of damage and keep a surface looking new for many years.
Flagstone's continuing popularity can be attributed to its unique natural beauty and variety of uses in residential construction and landscaping. If you are in the process of building or remodeling a Houston home, check out all the ways flagstones could add beauty to your property today.
Summary
Throughout the ages, natural flagstone in Houston has been used to improve the appearance and endurance of public and private buildings and as a tough, durable paving material. Flagstones continue to be a popular choice for modern homes and are widely used as exterior siding, in the construction of retaining walls and to create attractive driveways, walkways and patios. Flagstone is easy to install and care for and will enhance any style architecture, from rustic to ultra-modern. Homes in the Houston area especially benefit from flagstone paving in the many different outdoor living spaces that are popular features of Southeastern Texas living.