Blog
Expanding Your Houston Driveway
June 27, 2014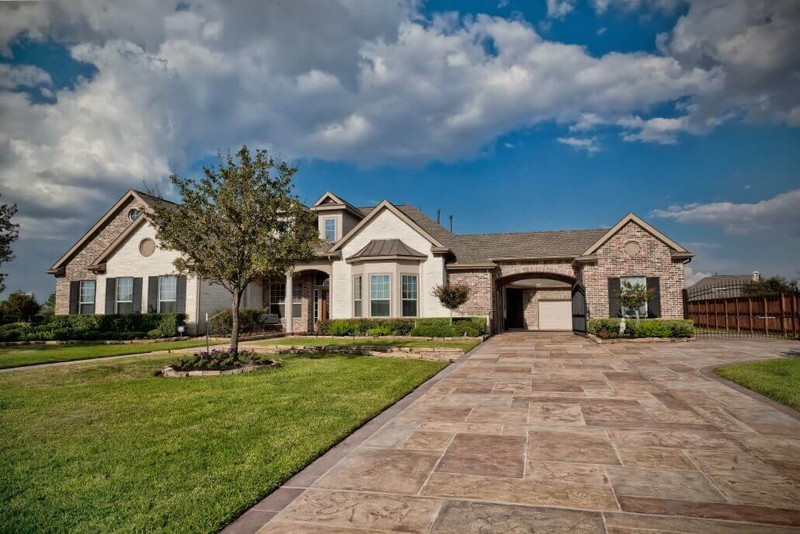 Expanding your driveway to accommodate more cars for you and play space for the kids can be an exciting and appealing way to boost your curb appeal. You have lots of options at your fingertips when it comes to materials, from concrete and asphalt to pavers and overlays. Enlist the help of the professionals at Allied Outdoor Solutions who have the tools, knowledge and experience to beautify your driveway in Houston.
Decorative Concrete
Is your Houston driveway cracked or fading? Consider a makeover with decorative concrete that's built to stand the test of time and resist the harsh effects of the sun. Not only is it durable and resilient, it's quite versatile, as well, because you can pick and choose the colors and hues you want to complete your landscape or house. Featuring a natural slip resistance and texture, decorative concrete can really make a statement and welcome guests to your home. Concrete driveways can last up to 50 years. Use concrete to resemble the natural appearance of cobblestone, brick and other natural stones without the higher price.
You can even incorporate special coatings, such as Carvestone from Allied Outdoor Solutions, that lend your driveway a truly natural stone look — and it doesn't require you to rip up your existing concrete driveway, which can be costly and messy. Try a crushed quartz limestone mixture that can easily bond with the existing surface to hold the weight of all your cars, foot traffic and sports equipment. Go with a square-stone pattern for a modern look or try a classic flagstone pattern — both of which can be customized to suit your individual needs.
Concrete overlays are a convenient option when it comes to the ability to flawlessly cover over surface imperfections in existing concrete. To achieve this, there are many resurfacing products available on the market today with endless decorative finishes to choose from.
Asphalt Driveways
As one of the most popular types of driveway, asphalt is an affordable, easy and quick option to go with. A long, smooth, black driveway leading up to your home with perhaps a walkway off to the side or front door creates a welcoming impression about your home and way of life, adding value to your investment. Using hot mix asphalt gives you years of return on investment. You're not limited to a blocky appearance; with asphalt, you can create long lines or curvy edges to achieve just the right amount of space you need.
Pavers
These decorative accents come in sections that you can assemble in any configuration you want to expand your driveway. Because pavers resemble the look of natural stone, you can get creative with the colors, shapes and sizes to make your vision come to life. Not only are pavers low maintenance, they're also super easy to install — best done by a professional of course — they last for decades and they resist cracking. Bottom line: pavers give you the best value for the lowest amount of maintenance because you don't have to stain or seal them on a regular basis.
Expanding your Houston driveway can be a fun and worthwhile endeavor to tackle this summer.