Blog
Carvestone Is The Superior Alternative To Stamped Concrete Houston Residents Are Discovering
January 14, 2011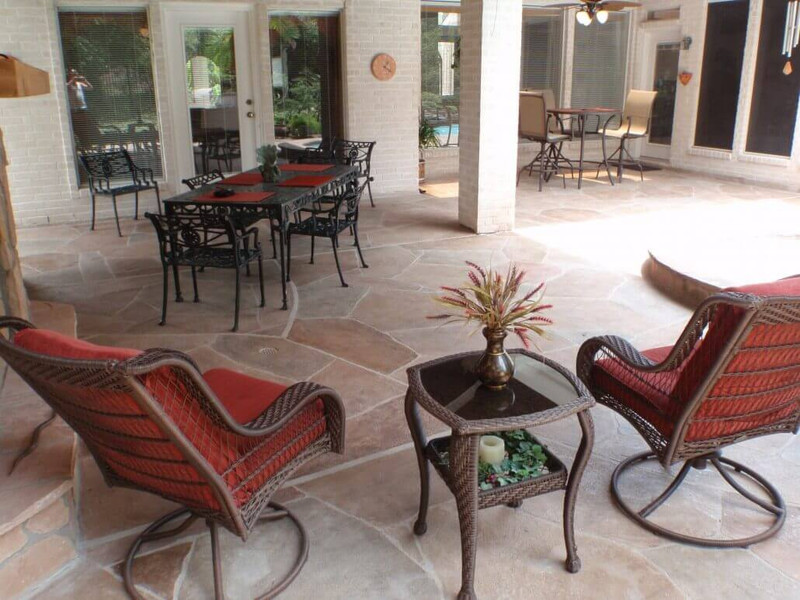 As a Houston homeowner, you've likely looked into ways of protecting the concrete areas around your home. This can include driveways, walkways, patios, pool decks and more. You've probably discovered methods such as the various spray-on concrete coatings that are available on the market and you've undoubtedly been sold on the benefits of stamped concrete.
Supporters of stamped concrete will point to the fact that it seemingly cheap, which always appeals to anyone that is on a tight budget. However, further examination of stamped concrete will reveal that savings that are to be had initially evaporate once repairs are needed after just a short time. This is why Carvestone is the alternative to stamped concrete Houston homeowners are choosing. Carvestone protects better and longer than stamped concrete, so its value continues to prove itself years after installation. Carvestone's PSI rating of 5800 is clearly superior to the 3500 PSI rating of stamped concrete.
Allied Outdoor Solutions is the local installer of the Carvestone concrete coating and we pride ourselves on tailoring each and every project to the specific home where we're doing the installation. This isn't something that you can get with stamped concrete or the other options that are available. At Allied Outdoor Solutions, we are also able to complete the work with no messy tear outs which is an added benefit for anyone that has had to live through a disruptive home improvement project. When compared to spray-ons or stamped concrete, Houston homeowners easily choose Carvestone.