What Is Stamped Concrete?
Stamped concrete is the type of concrete that you probably see a lot of the time when you are out in public going shopping, or just taking a walk with your dog out in the park. The "stamped" part in "stamped concrete" is exactly what it sounds like.
The first step in creating stamped concrete is pouring the concrete and making it the base color that you want. Then, an accent color is added to the flat concrete to give it a little flair. After those couple things are done, it is then time for the stamping of the concrete. The concrete is literally stamped with tools that are made to make the concrete into whatever stamped design you picked out. All of this is, of course, done by the wonderful workers at Houston Concrete in Houston, Texas.
When choosing a design for your stamped concrete, there will always be multiple design choices for you as far as the eye can see. Stamped concrete can be made to mimic the beautiful designs of brick, flagstone, stone, wood, tile, and many upon many other patterns and textures, its all up to you what you want in your stamped concrete. Stamped concrete can be used in many different places and for lots of different things, including; pool decks, sidewalks, patios, and driveways in the more prestigious neighborhoods.
Because stamped concrete is only made to look like all of the patterns and textures that were mentioned above, it is not nearly as expensive as the actual patterns and textures of the wood, tile, brick, etc. Stamped concrete is always a very good option when choosing what kind of flooring you want for your interior design, or even outdoor use. Stamped concrete is more commonly used for outdoor places, but it is perfectly alright to have it inside of a building as well. No matter where the stamped concrete is, it will always be a beautiful and awesome touch to any outdoor or indoor place.
Who Better to Call than Houston Concrete in Houston, Texas? You can contact us for a free estimate.
No one in the Houston area has quite the concrete flooring abilities as the Houston Concrete company, or as nice employees. The workers at Houston Concrete are always reasonable and flexible when it comes to working at a time that is alright for you, and will always give you the best options for what stamped concrete that you want.
If you are looking for a snazzy new type of flooring or are looking into obtaining a fashionable new pool deck, driveway, or anything that you could possibly want, Houston Concrete is the place to go.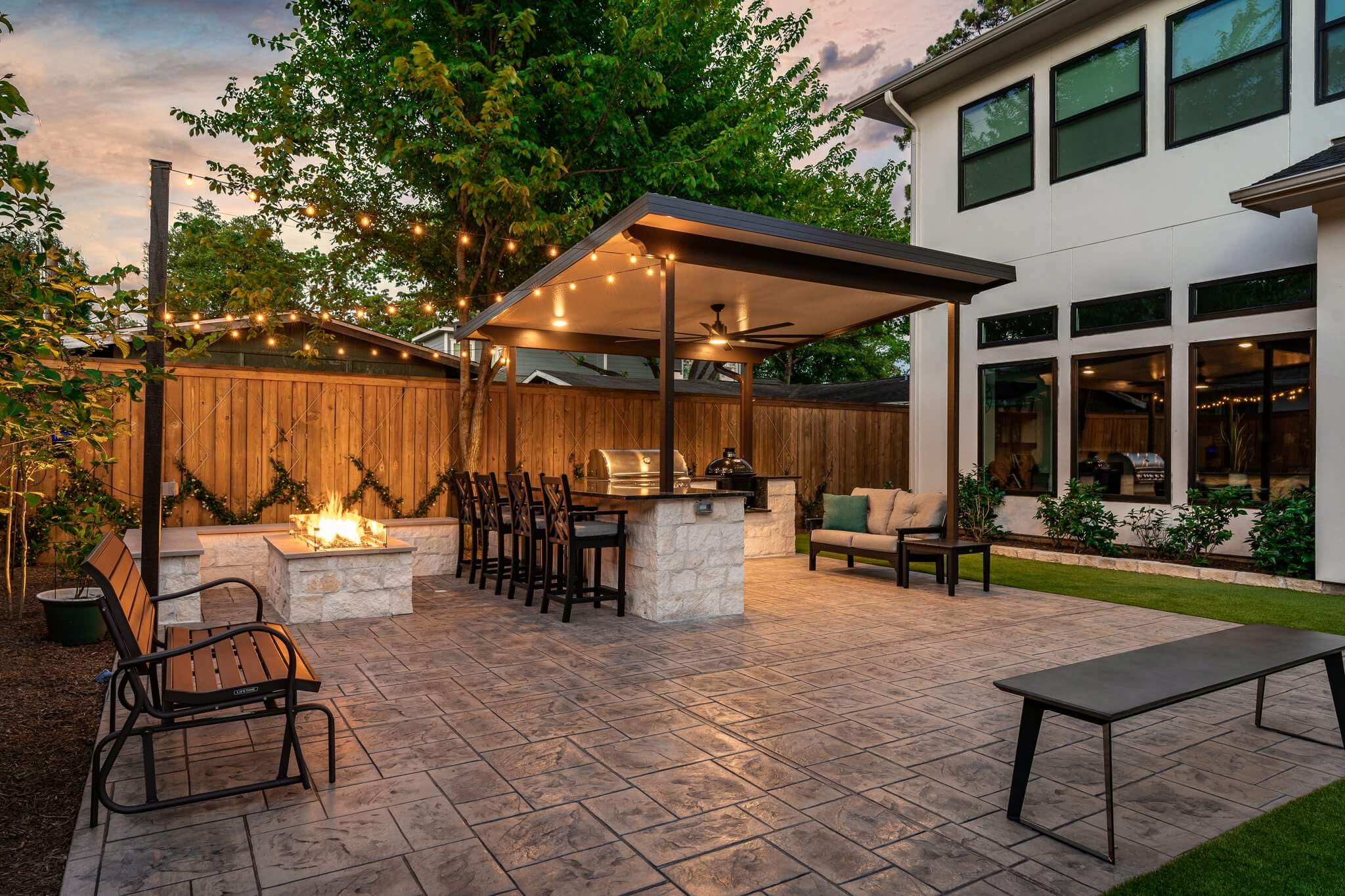 https://www.alliedoutdoorsolutions.com/wp-content/uploads/2022/06/Allied-Outdoor-Solutions-Logo.svg
0
0
Ashley Aguirre
https://www.alliedoutdoorsolutions.com/wp-content/uploads/2022/06/Allied-Outdoor-Solutions-Logo.svg
Ashley Aguirre
2014-10-09 15:05:00
2022-09-09 10:05:53
What Is Stamped Concrete?