Update Your Backyard with Affordable Pool Deck Resurfacing
Has your pool area begun to look a little dated and faded? Pool deck resurfacing with Carvestone is a great way to accomplish so much with only moderate time and outlay.
Carvestone is a concrete overlay for your pool deck that can provide the look of custom stone pavers in various pattern to fit around the pool layout and the surrounding pool area. This easy care concrete system creates a beautiful, custom design that updates your pool surround and provides a variety of other benefits as well.
•Carvestone will cover minor cracks and imperfections to make your pool deck look like new. Minor cracks can be worked into the pattern to add to the customized design. There are a variety of colors available to coordinate with the color of your home and to create an updated look that will wow your friends and neighbors.
•One of the major benefits of Carvestone is that is creates a slip-resistant finish. When your children are enjoying the pool, you know there will be splashing water everywhere. Minimizing the possibility of slipping and falling for them, and for others around the pool, is a great way to ease your mind about pool safety and allow you to just relax and enjoy your pool time.
•When resurfacing the pool deck with Carvestone, there is no messy demolition of the deck or walkway surfaces. The process can go much more quickly without the noise, dust, and dirt of destroying the old surface and installing something new.
•Your new Carvestone pool deck resurfacing will resist damage and fading from the UV rays of the sun and stains from pool chemicals.
•This affordable resurfacing will add to the value of your home while not requiring a large investment of time or money. If you need to spruce up your home before selling, such a simple update may mean the difference between your home selling quickly or lingering for months.
For examples of the difference Carvestone resurfacing can make in your pool or patio area, take a look at some of our before and after photos . Then contact us to discuss how easy it can be to have the pool surround of your dreams created in your own back yard in the Houston, Austin, or Dallas, TX area.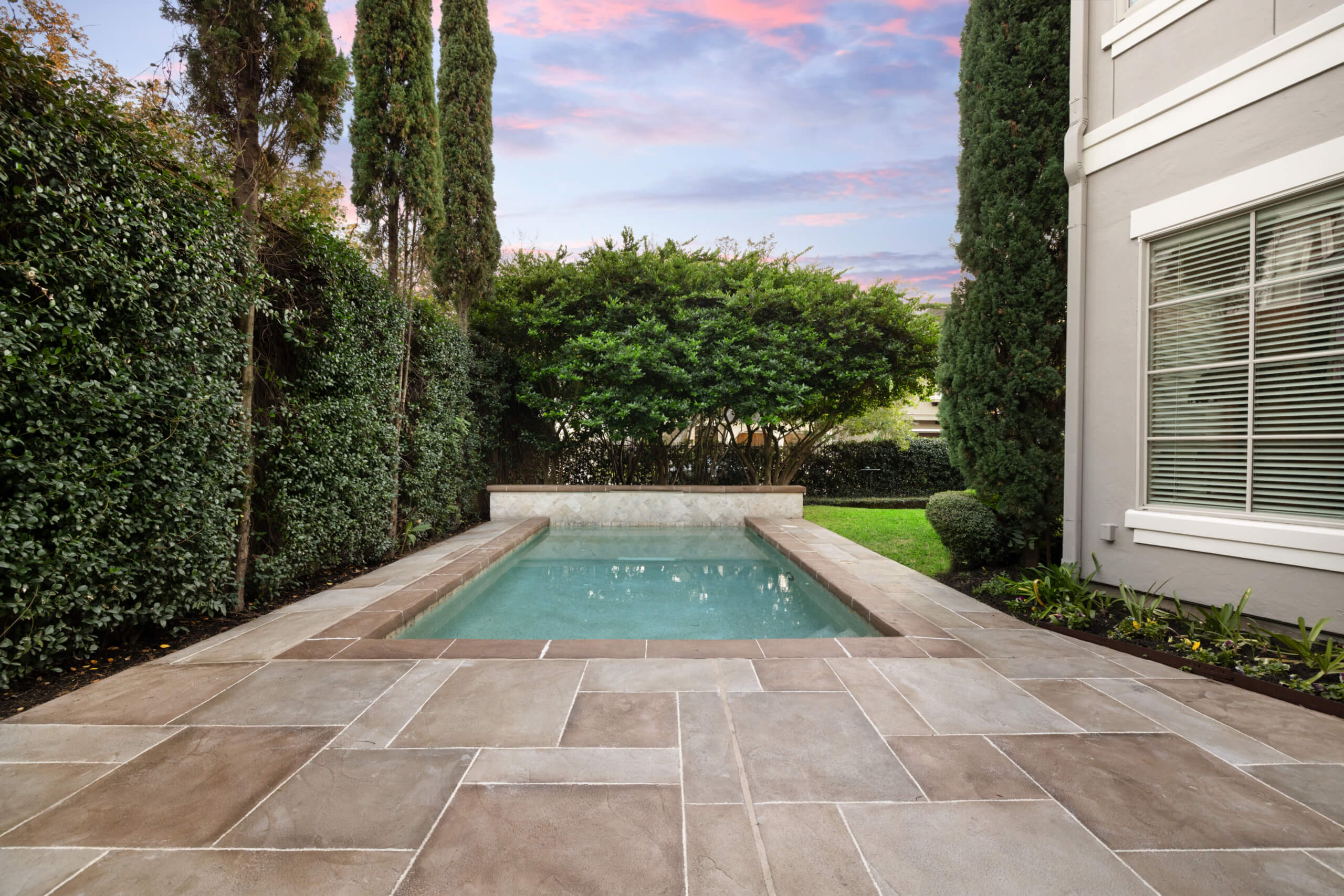 https://www.alliedoutdoorsolutions.com/wp-content/uploads/2022/06/Allied-Outdoor-Solutions-Logo.svg
0
0
Ashley Aguirre
https://www.alliedoutdoorsolutions.com/wp-content/uploads/2022/06/Allied-Outdoor-Solutions-Logo.svg
Ashley Aguirre
2014-10-09 15:22:23
2022-09-09 09:50:08
Update Your Backyard with Affordable Pool Deck Resurfacing