What to Look For in a Concrete Paving Company
Many home building projects require the expertise of a concrete paving company. Homeowners oftentimes need their services when they want to improve or add pool areas, patios, outdoor kitchens, fire features, walkways, walls, terraces, steps, garden paths and other outdoor areas. They definitely call them for help when replacing or putting in a new driveway. If you're considering a home building project that may require a concrete paving company, here are a few things you should know.
Many Forms of Concrete
Concrete is a durable, long lasting building material that has been around for centuries. It comes in many forms, including several types of pavers, stamped concrete, plain concrete and more. There is a lot to know about how to use concrete as a paving material, and the margin for error is great. For example, if concrete is not mixed, installed or cured properly, it will crack and look terrible. That's why contacting a professional concrete paving company may be the best way to go if you want your finished project to look flawless and last for a long time.
Finding a Professional
One of the best ways to go about finding a company that specializes in concrete paving is to ask your friends, family and workmates if they can recommend a company. Another option is to drive around local neighborhoods to look for examples of something you like, such as a gorgeous, new looking walkway. Then, ask the homeowner for the name of the company who performed the work. You can also ask your local building material supply store if they can recommend specialists in your area. Additionally, you can search the internet for local recommendations and read reviews.
Look for Expert Qualities
A good concrete paving company must be qualified in many areas. They must have a long history of hands-on experience and a deep understanding about how to mix concrete so that it will be strong, durable, and beautiful. They must be able to create forms and structures that are both aesthetically pleasing and functional. And, they must be able to tell you the best type of material to use for your particular project, and the most effective way to install it.
Houston Pavers is a very good example of a paving company that can do all those things and help you reach your home project goals. Not only do they use time-tested installation techniques and employ an extremely knowledgeable and experienced crew, they also use the best materials on the market. And, since they understand communication is key, they will answer any questions you may have, and provide you with key information about materials, installation, scheduling, future maintenance and costs. They are a company that will help you each and every step of the way, including cleanup, since they know that cleanup is an extremely important last step of the job. Because they are bonded and a member of good standing with the Better Business Bureau, you can rest assured that you are always in good hands.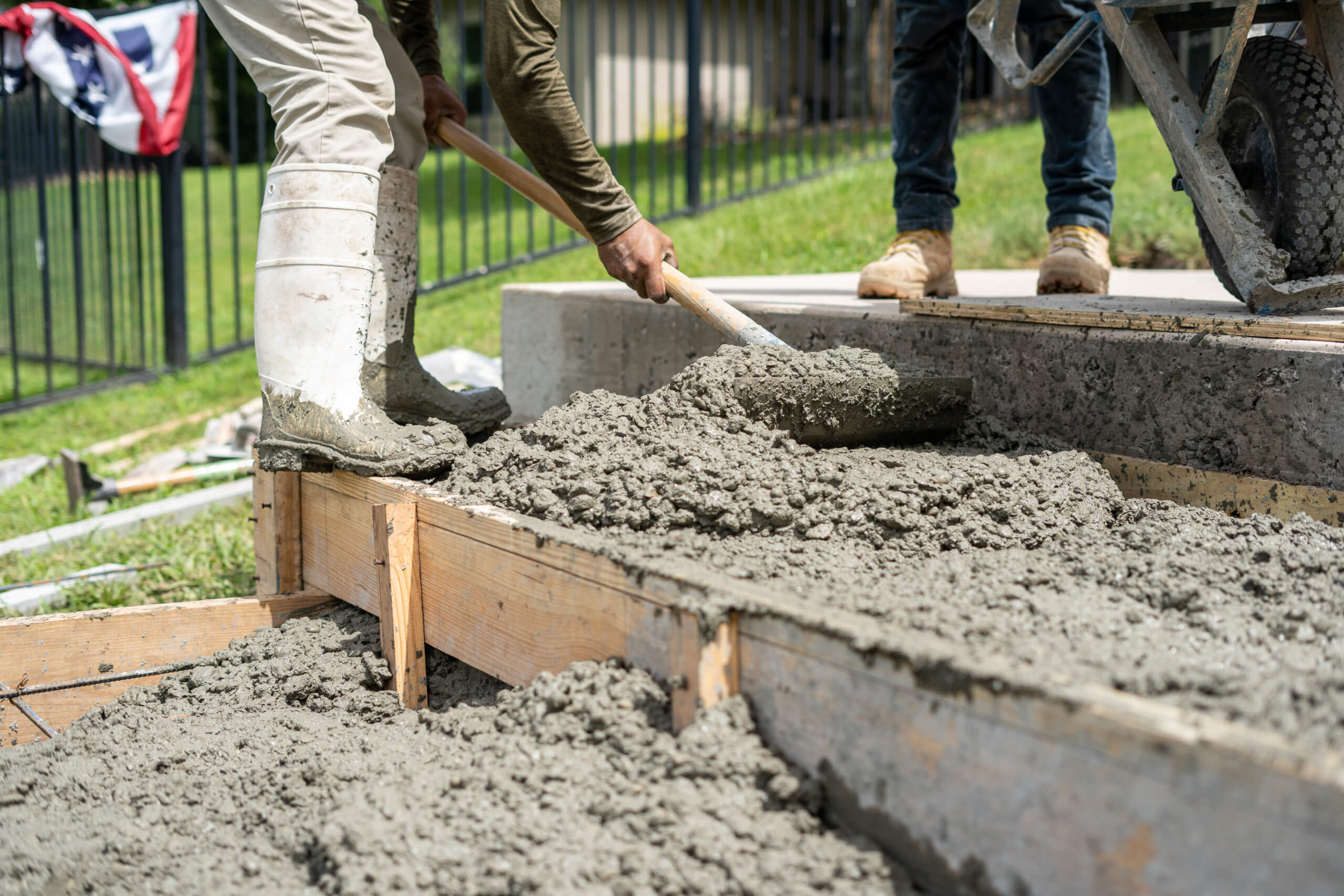 https://www.alliedoutdoorsolutions.com/wp-content/uploads/2022/06/Allied-Outdoor-Solutions-Logo.svg
0
0
Ashley Aguirre
https://www.alliedoutdoorsolutions.com/wp-content/uploads/2022/06/Allied-Outdoor-Solutions-Logo.svg
Ashley Aguirre
2014-09-17 01:51:35
2022-09-09 10:10:29
What to Look For in a Concrete Paving Company