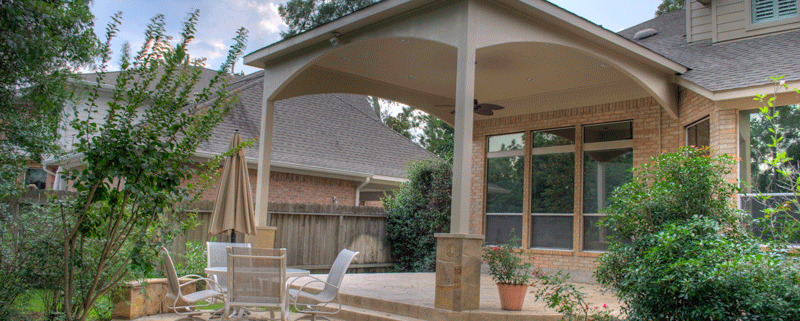 3 Occasions When You Will Be Glad You Invested in an Outdoor Living Area
As spring rolls around each year, you promise yourself that this is the year you are going to make improvements to your outdoor space and enjoy it. For one reason or another, you put off adding that new patio or outdoor kitchen, and the summer passes you by. This year is the right time to improve your outdoor space with an outdoor living area. With a new outdoor kitchen, patio or fire pit, you can plan some amazing events this summer for your family and friends. Here are three occasions when you will love having an improved space.
Fourth of July
This year, celebrate the birth of the country in style with a new outdoor kitchen. You will be able to take your burgers and hotdogs to a whole new level. With an outdoor kitchen, you will have plenty of work area to prepare the sides that go with your meal. If you add an outdoor refrigerator, you will have space to keep easily spoiled items without constantly running in and out of the house.
Dinner Party
Invite your favorite friends over to enjoy your new outdoor space. Instead of hosting the dinner party inside, move your party out on to your new deck. If you invest in an outdoor kitchen, you can prepare the food there while visiting with your friends. You will find your friends angling for dinner invitations for the rest of the summer.
Kid's Night
You do not want to leave the youngest members of your family out of the fun. Let your children invite their friends over for an evening of outdoor fun. You can bring out the board games and let the kids play on the new patio or enjoy a pizza cooked in your outdoor kitchen after running around the yard. At the end of the evening, you can start-up the fire pit, and let the kids make their own s'mores.
At Allied Outdoor Solutions, we are ready to help you plan your new outdoor space. Contact us today to learn more.
https://www.alliedoutdoorsolutions.com/wp-content/uploads/2015/01/Allied-Outdoor_Living-63.png
531
800
Drew Williams
https://www.alliedoutdoorsolutions.com/wp-content/uploads/2022/06/Allied-Outdoor-Solutions-Logo.svg
Drew Williams
2015-06-04 13:10:22
2022-08-30 12:51:20
3 Occasions When You Will Be Glad You Invested in an Outdoor Living Area